Two of my submissions to the upcoming Green Show at Falls Church Arts have been accepted. The interpretation of "green" is left up to the artist.  I chose landscapes, although one of them is not very green.  I also consider my paintings to be eco-friendly because I use water mixable oils.
The first I painted last Spring.  It's a view from the Devil's Knob overlook in Wintergreen where everything was green and the red buds were blooming.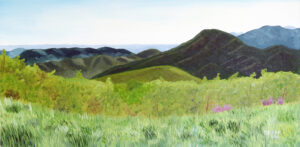 The second is a painting I did a few months ago from a photo I took on the Skyline Drive in the Fall of 2013.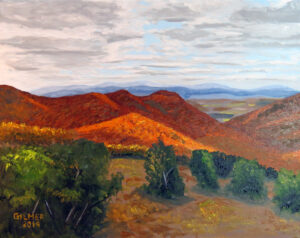 The show is at Art Space in Falls Church located at 410 South Maple Avenue, Falls Church, VA 22046.   It opens on February 12th and I plan to attend the opening night reception.  It runs through March 8th.