First a little background about Wintergreen. There is an independent organization here called The Nature Foundation at Wintergreen (TNF). They are a naturalist organization that performs several important environmental functions, maintains our hiking trails, tracks wildlife sightings, etc. Inside TNF there is a meeting room maintained by the Wintergreen Property Owners Association (WPOA) for use by residents.
When this room was opened last year, the WPOA noted that it needed art. I suggested that it be a gallery where local artists could show and sell their art, to which WPOA said they didn't want to be in the business of selling art. Understandable.
TNF has a gift shop that does some retail sales, so I suggested that they could do the sales and take a commission. I thought it was a win-win. People resist change, so I was not able to get any interest from TNF, until I learned that a friend and fellow artist, Carolyn Velletri had the same idea. Carolyn and her husband do a lot of volunteer work for TNF so she had the attention of the right people and we managed to get them to commit to a trial.
Carolyn and I wanted this to be a class act! We wanted a professional gallery where local artists could submit art work. Carolyn, myself, and a representative from TNF would curate the work submitted and select art for display. Art would have to meet the mission of TNF which is "to foster an understanding and appreciation of the natural and cultural heritage of the Central Blue Ridge Mountains of Virginia and our community through conservation, research and education."
We wanted to hang the first show well before the holidays in hopes of getting gift sales. The art will be rotated quarterly. We worked hard to create a submission form and disseminate it to local artists. We got some great submissions and held our grand opening on October 28th. It was well attended and we received numerous compliments. Most importantly, we sold three paintings!
I am excited about this new venture. It will give me more credibility as an artist and it will help me grow and foster our local art community which is very important to me. Here are pictures of the art shown.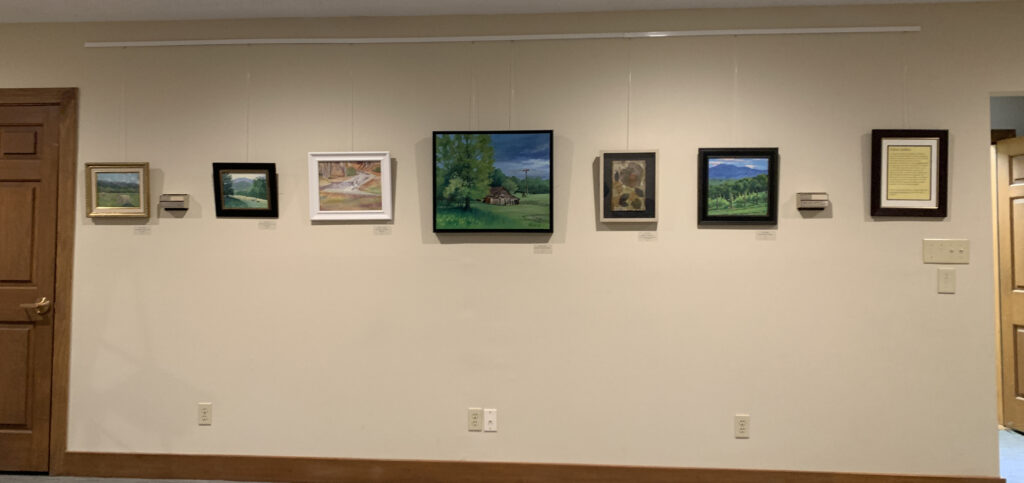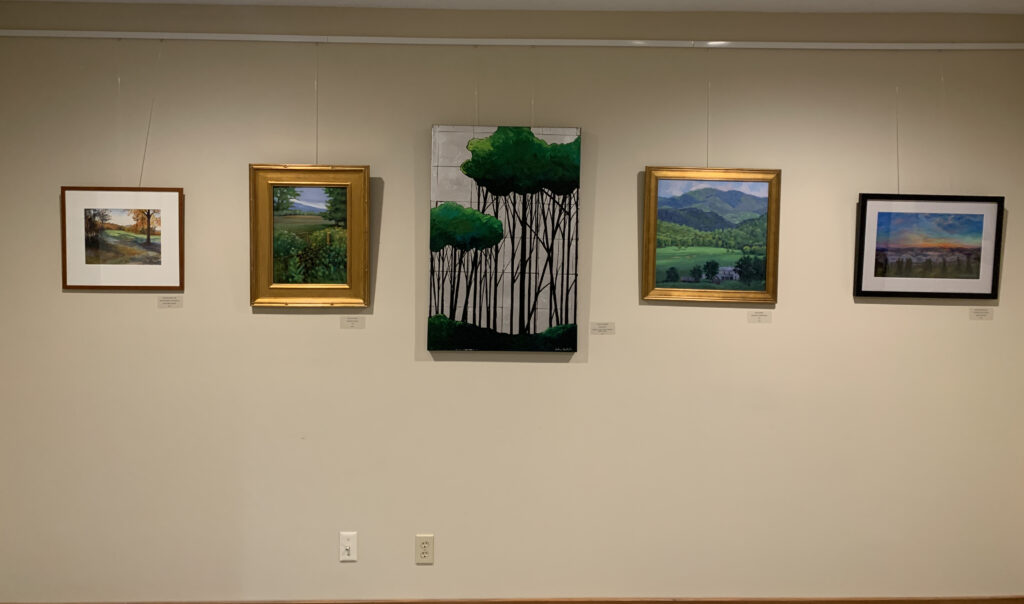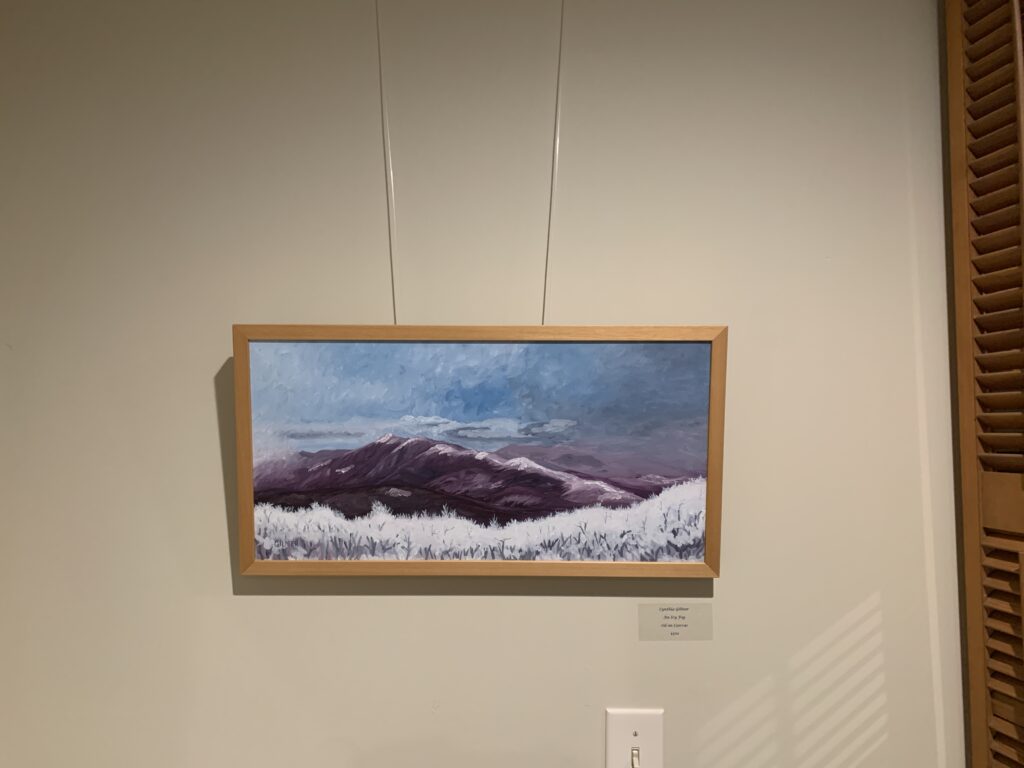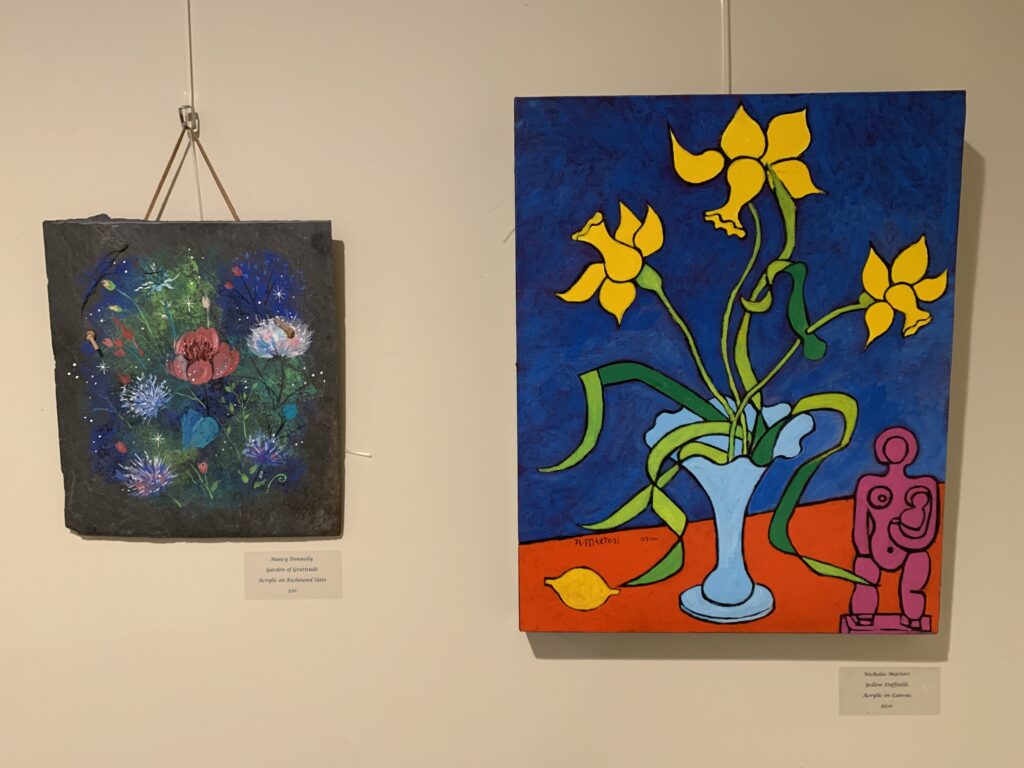 Here is a photo of me and Carolyn.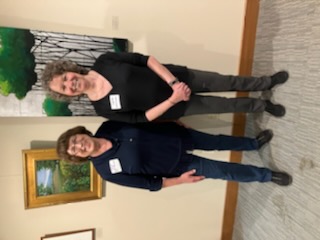 Here is a photo of several people viewing the art. We were having too much fun to remember to take pictures so we didn't get photos of the crowd at its height.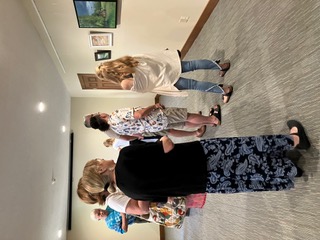 Now we need to keep the buzz going.