Please go to the home page of my blog and subscribe if you want to see all of my posts. I'm only occasionally posting on Facebook now.
Since we've moved to Central Virginia full time I've been looking around for galleries and organizations with whom I can partner. I've had a great relationship with Falls Church Arts during the past four plus years, and I've learned so much from them. I will likely maintain that membership, and hopefully still show there occasionally when I can work out the logistics, but they are now 150 miles away, so I need to find something new.
The Rockfish River Gallery is in the valley just a little north of Nellysford in the Rockfish Valley Community Center. It is focused on showing the works of local artists. They are an easy stop along Nelson County's famed "151 corridor" where there are many wineries, breweries, cideries and other sites to see. I have placed two oil paintings and four watercolors there and I'm looking forward to seeing how much attention they get. Below are the paintings that can be seen there.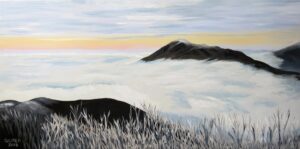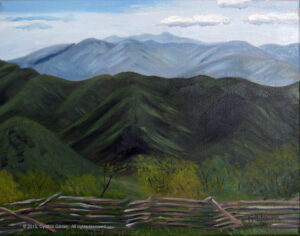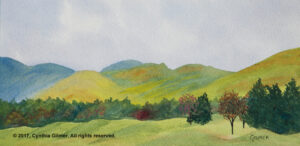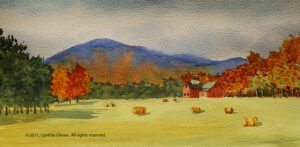 In addition, I've joined the Shenandoah Valley Art Center in Waynesboro. They are an organization similar to Falls Church Arts. They have a gallery in downtown Waynesboro and run exhibits as well as provide space for member artists to show. I've just joined so I don't yet have anything on display, but hope to begin participating soon.
If you are visiting Central Virginia, please take the time to drop into these two venues where hopefully you'll be able to see some of my work on display.