As a landscape painter, most of my paintings are, as the say, landscape orientation. That means they are wider than they are tall. Sometimes you just want to do something different. To that end, sometimes I look for scenes that can be painted in different orientations, and lately I've been having fun painting square.
Today I'm going to share with you two recent paintings, both of which are eight inches square. The first one is of Natural Bridge, a wonderful natural landmark about an hour from where we live. The reference photo was taken in the fall of 2019. It was a stunning day and the leaves were at peak color.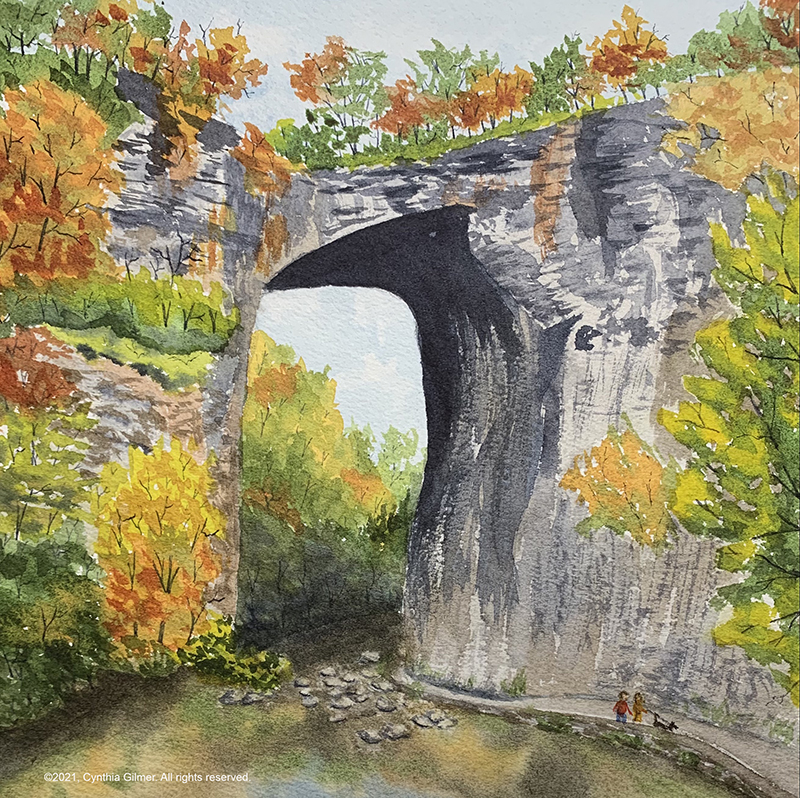 The next is of a scene in the town of Nellysford Virginia. I've painted this a few times recently, so it might look familiar. The reference photo was actually taken in the spring, but I wanted an autumn version of it. Painting fall colors is so much fun.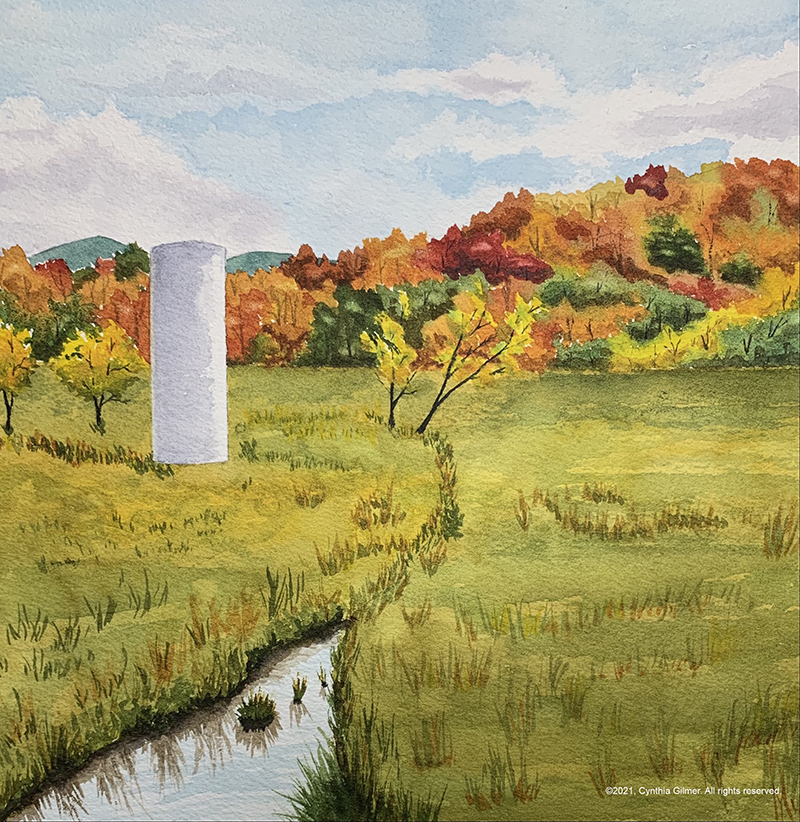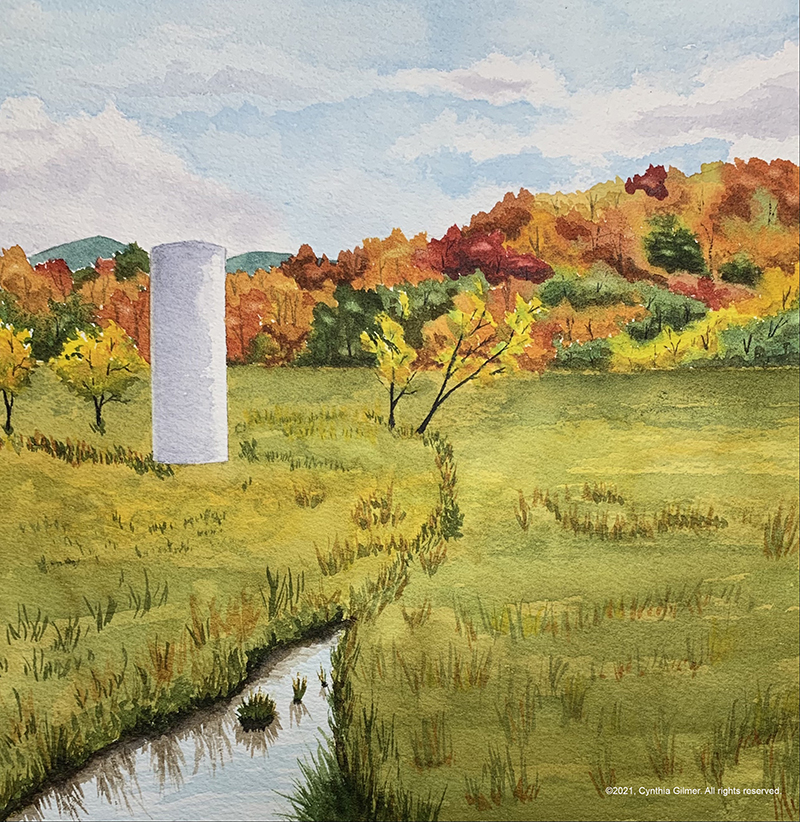 Till next time…stay safe!