I registered to spend a week at Nimrod Hall again this summer, but it was not to be. Laura Loe, the owner and operator of Nimrod, decided to cancel the whole 2020 season in light of the need for social distancing to stay safe. I was heartbroken, but it was the right thing to do. I will need to focus on the 2021 season instead.
Nimrod is such a magical place where artists go to fuel our creativity. This year I had signed up with Kesra Hoffman again. I don't usually sign up for the same instructor, but Kesra is very versatile (watercolor, acrylic, gouache), allowing me to run with whatever medium I am in the mood for. But since she really excels at gouache I thought I'd practice a bit. Here's a painting done from a photo I took of the Raven's Roost Overlook, on the Blue Ridge Parkway not to far from where we live.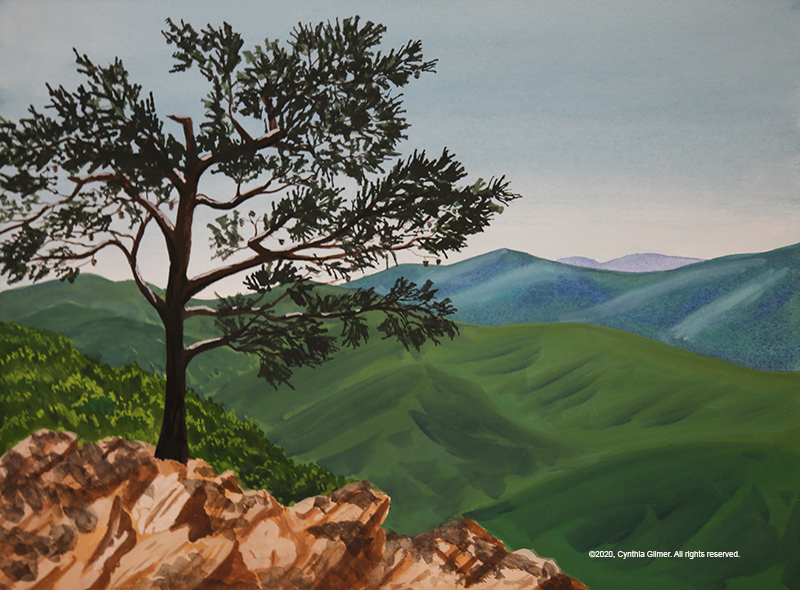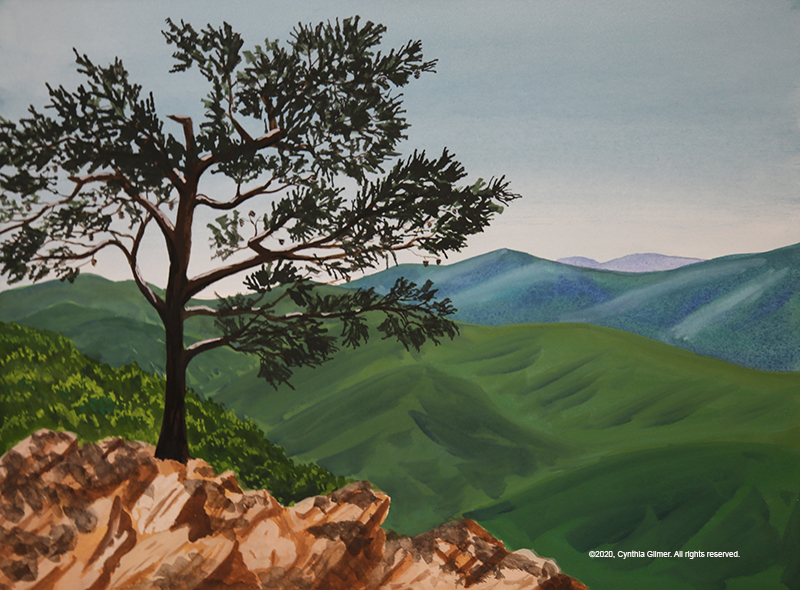 It's on Arches 140 lb hot pressed watercolor paper. For watercolor I usually work on cold pressed paper, which has a rough surface. I thought the smoother surface would be nice with gouache.
Gouache is opaque watercolor, so in many ways it behaves the same, but it is also very different. One thing that really struck me for this painting is the difference in how the colors work. Watercolor dries lighter than what it appears when you apply it. Gouache dries darker. As a result, the colors in this painting are bright and bold, and not particularly realistic. I ended up not minding that too much. I particularly like the highlights and the shadows in the mountains. I can't get that effect in watercolor. I think that is partly because watercolor is transparent and blends more than gouache, and partly because of the smoother surface of the paper. I will need to experiment more.
I hope everyone is home and safe and free from COVID-19. Please take care and be well!