I mentioned in my last post that I am doing a commission for my friend Jo Ann, who lives here in the neighborhood. She wants 24×18 watercolor of Natural Bridge, Virginia in the springtime. I went and took pictures a few weeks back. Jo Ann and her husband Morgan chose this picture as the reference photo for their painting.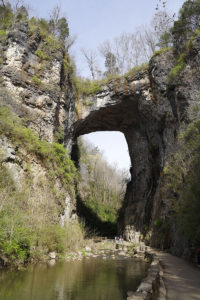 As promised, I have done three small studies in the same aspect ratio as their painting. I do this to get client feedback. I took them and showed them to Jo Ann and Morgan today, and the good news is that they liked them all. They gave me some ideas of what they liked and didn't like. While there is no way I can get exactly the same result this still gives me good guidance as I proceed with their real painting.
Here are the three studies (click on image to see larger version):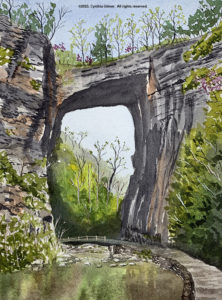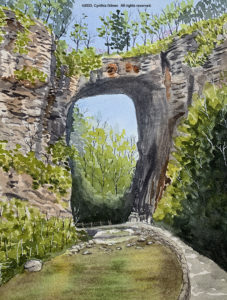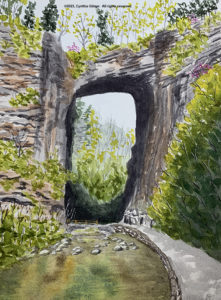 While the clients' opinion is the most important, I like feedback from multiple perspectives. Please share what you like and don't like about each painting.
I'm getting ready to start on the final painting. This will be the largest watercolor I've ever done, so that's making me a little nervous. I will share the result, hopefully in a few weeks.