It's been a while since my last post. I have been busy with art and other life activities. I will try to catch up a bit.
First, I completed my commission of Brian's view in Afton. This one was quite different because the medium was fluid acrylic. I ended up doing a composite from many reference photos. As with all of my commissions I worked with Brian, doing several prototypes, to understand what resonated with him. Then I went to work on the final painting. It is 22×18 and is on hot press watercolor paper. This is smoother than cold press, which is what I use for my watercolors. We experimented with many seasons before we settled on summer. Brian really liked the flowering trees in the spring scenes, so I made them crape myrtles to keep true with the season. I worked hard to make sure Humpback Rocks was clear, because that was important to Brian. Here is the final result. Brian was happy. I'm waiting for him to share a photo of the painting framed and hung in his house.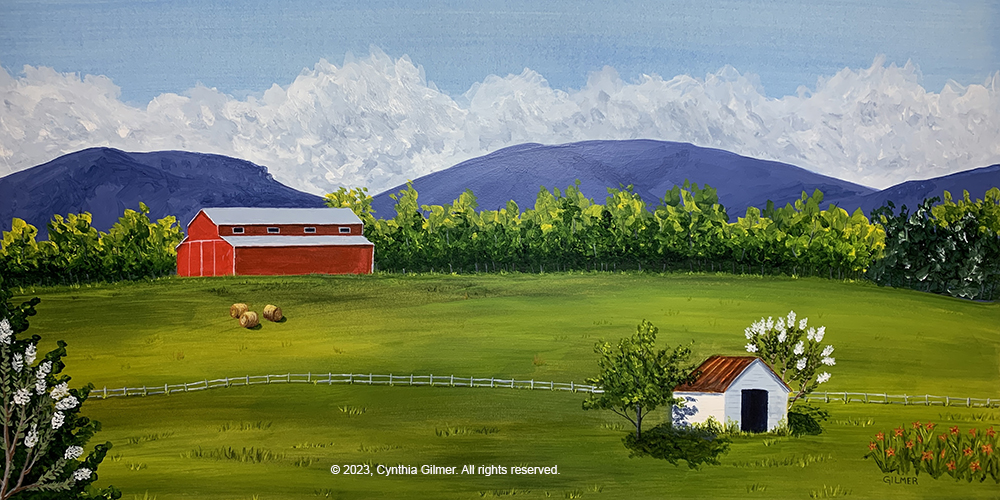 I have been accepted into the Waynesboro Fall Foliage show that will be held to be held October 14th and 15th. I will be in the emerging artist section which will be inside the gallery on Main Street. I will post more about this when it gets closer. It would be great to see some friends there.
Finally, I just returned from a wonderful cruise traveling from Amsterdam to Bordeaux. It was wonderful to walk in the footsteps of some of the great impressionists. While in Amsterdam we visited the Van Gogh gallery which was excellent. I highly recommend it if you are ever there. Here are a few photos I took of some of his magnificent works.
This one of a church is quite famous.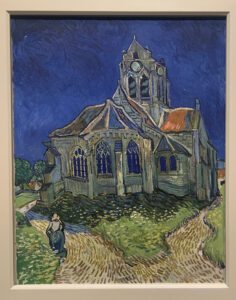 I really loved this landscape of thunderclouds over fields.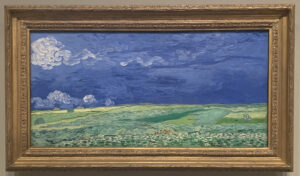 I found it quite moving and emotional to be in the presence of the palette he left behind when he died.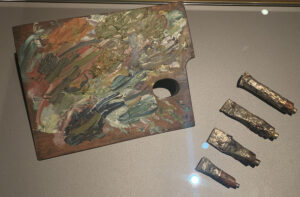 I always plan to paint when traveling and I take supplies and a sketchbook with me. I find that I have limited time, but I did manage to do a few sketches.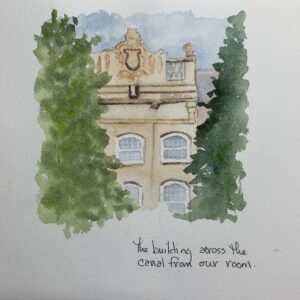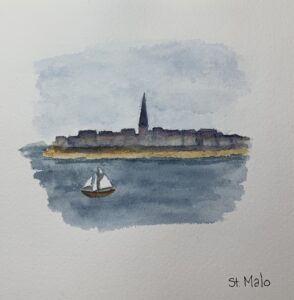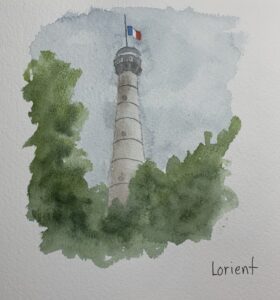 I have a few more exciting things that I'm working on to share and I will be doing that in subsequent posts soon.