So, back when I was at Nimrod Hall this summer I had a great plein air outing with my classmates. Fresh off of that high, I signed up to paint in the 2nd Annual Rockfish Valley Foundation Plein Air Paint Out. It seemed like a wonderful idea at the time, but now I'm stressing over it. I'm not really a plein air painter. My OCD engineer's brain doesn't like the uncertainty and primitiveness of painting outside of my studio. The thought of painting on the RVF trails with people watching me is unnerving. All of that said, it will be good for me, but I feel it's important to be as prepared as possible.
With preparation in mind, I've gone scouting on the trails twice to choose some locations. I'm trying to pick places where the sun and fall light will be good at certain times of the day. I've also tried to find scenes that fit my style. They have done a very good job of prepping the place for artists. They have mowed the fields and created and left the hay bales. I think there will be plenty of fun things to paint.
For those of you in the area, below is a map of the trails where I've indicated where I will be painting on each day. Of course, these are subject to change. The weather is supposed to be very nice, although some days will be cool. It's a three-day event and we will paint on Friday October 7th, Saturday October 8th, and Sunday Morning October 9th. On Sunday afternoon the works will be on display and for sale in the Tuckahoe Clubhouse in Stoney Creek. Here is a link to the web site.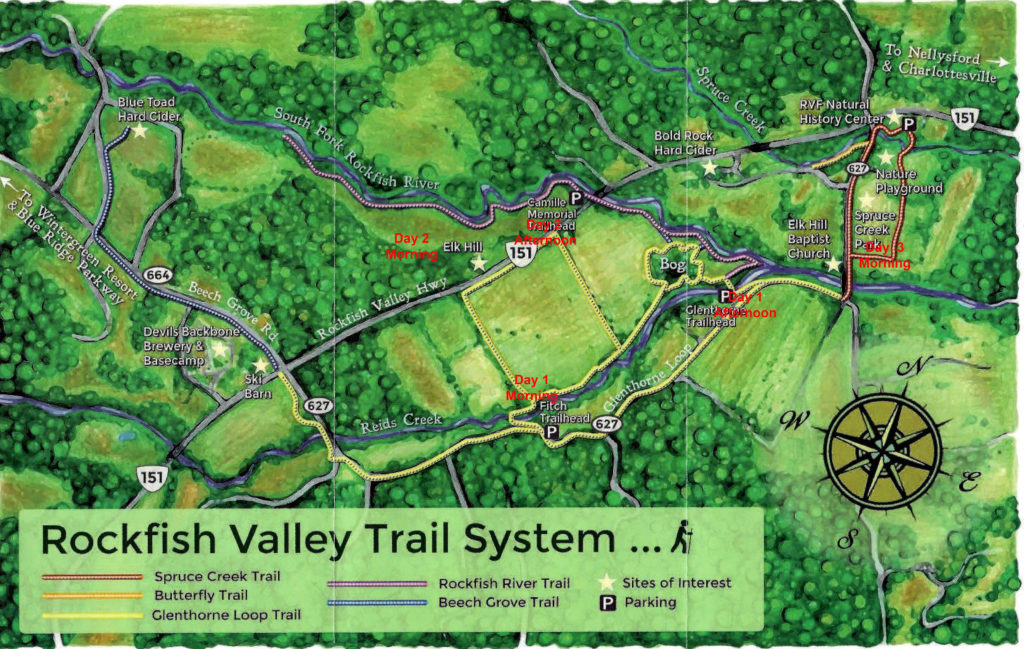 Here are a few photos I have taken that align with some of my chosen location.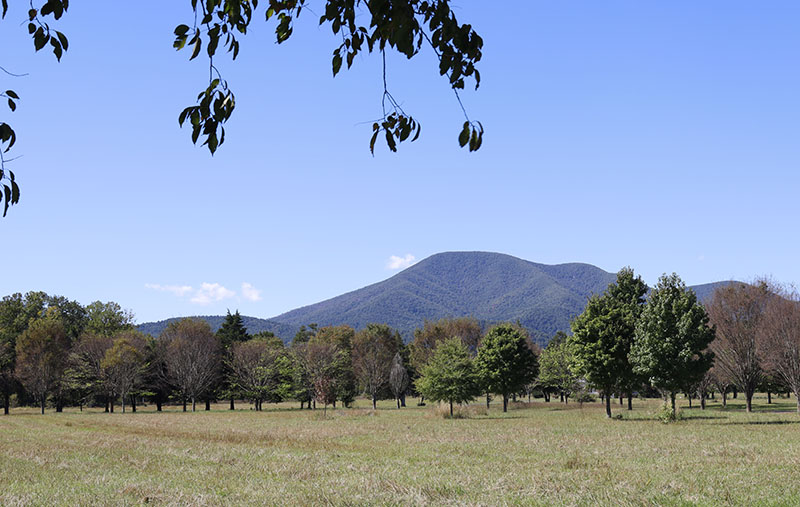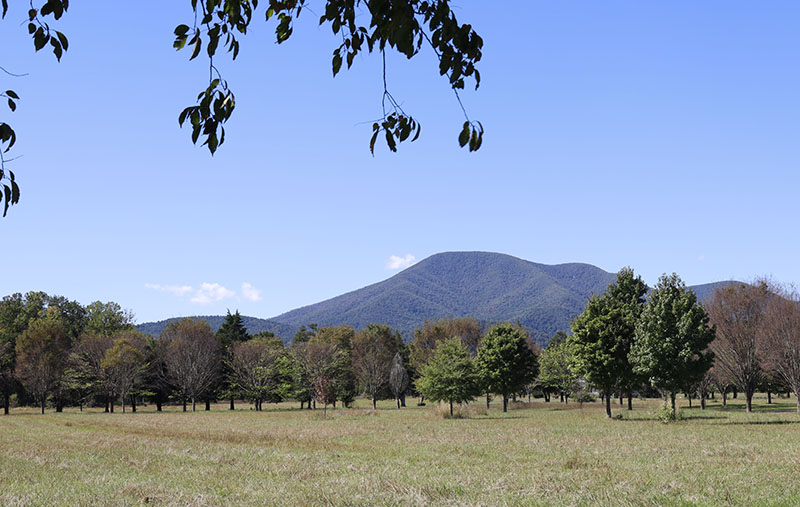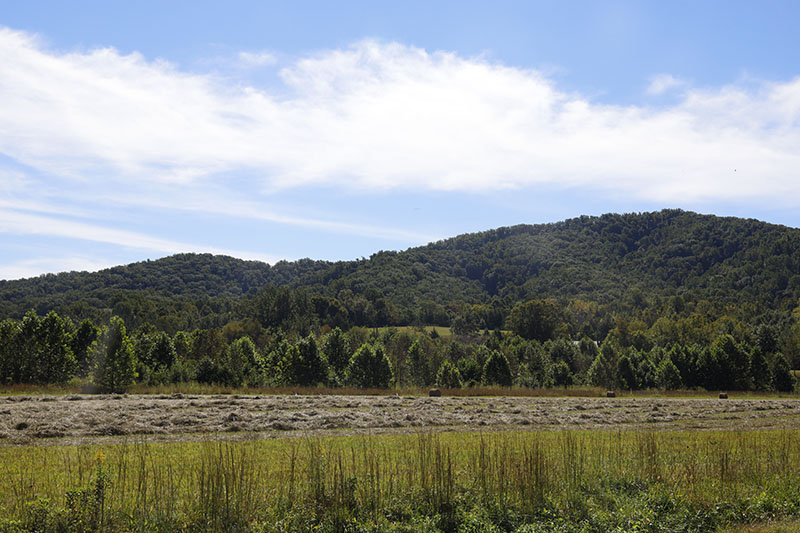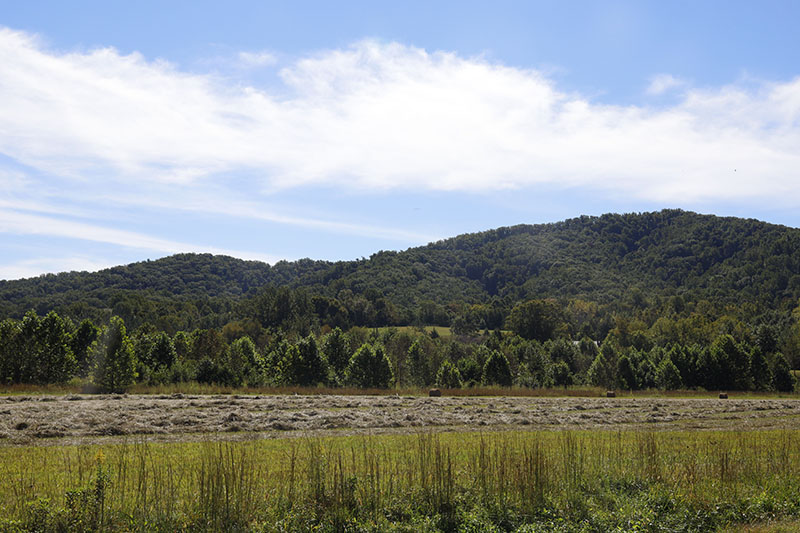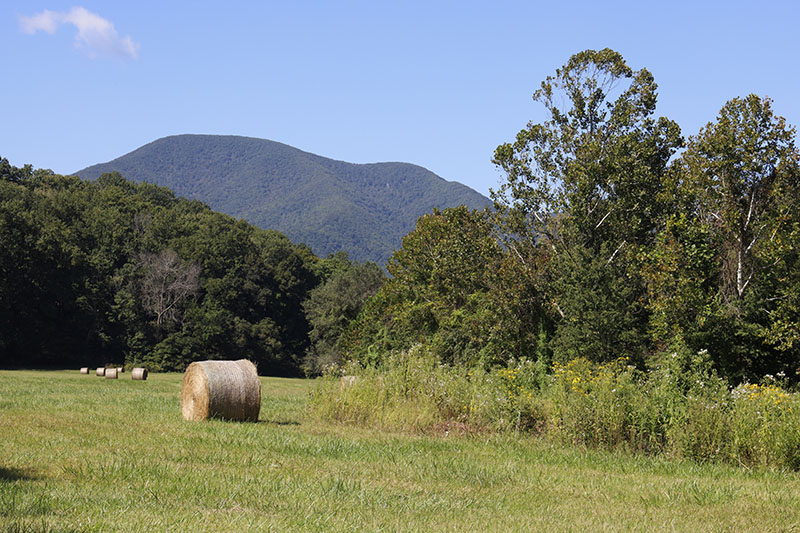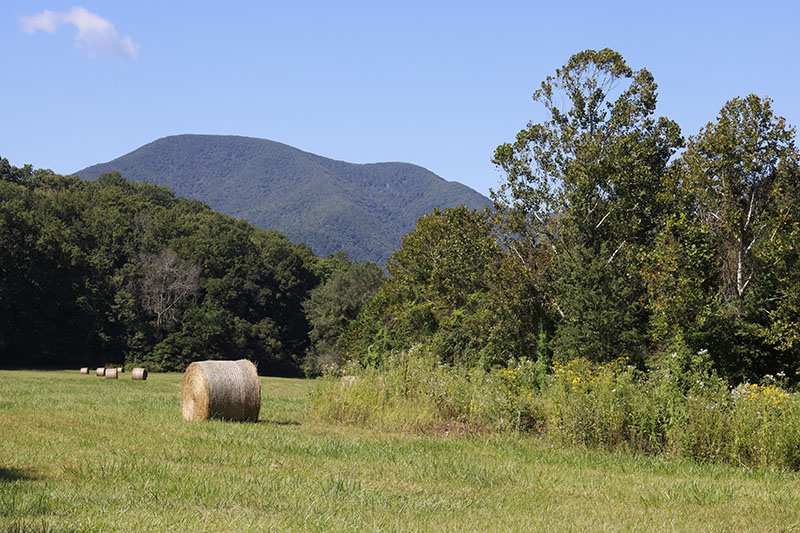 Finally, I've also done a little bit of practicing from a couple of the photos. This first one is a scene near where I plan to paint the afternoon of Day 2. I did this using fluid acrylics on paper. You may recall from my earlier fluid acrylics post that I was planning to experiment with other techniques. This one is done on hot press watercolor paper. It was very different from working on canvas because surface of the paper is absorbent. I liked it.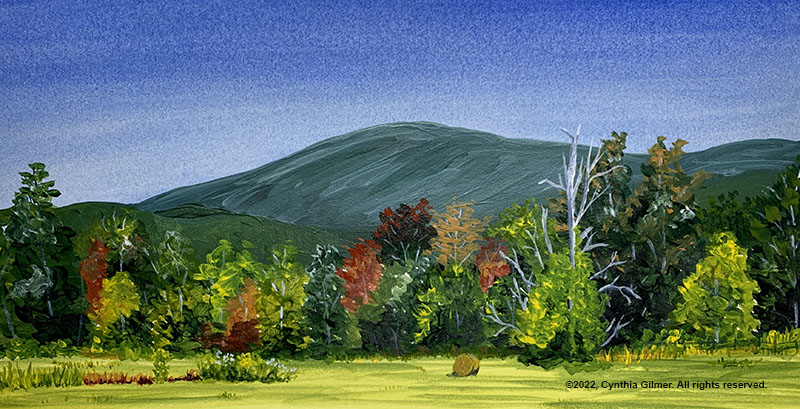 The second one I just finished today and it is also near where I plan to paint on Day 2. This one is all watercolor. I was going to do the highlights in gouache, but it wasn't necessary.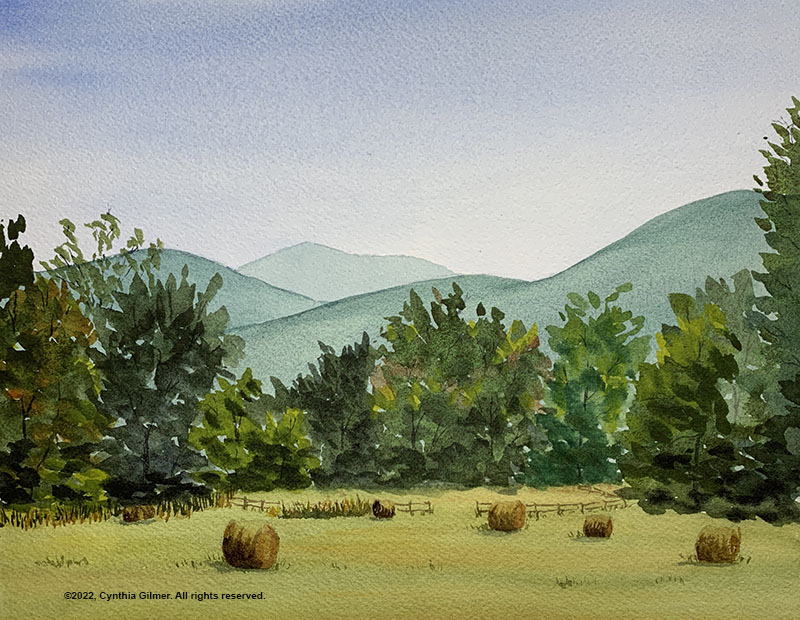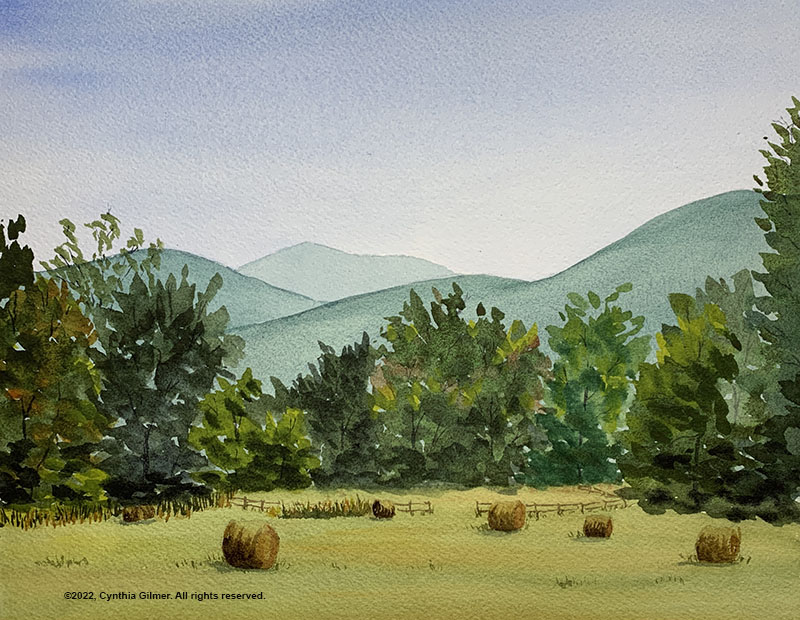 I plan to paint mostly using watercolor, maybe highlighted with gouache. I will have some fluid acrylics with me in case the mood strikes me.
Stay tuned for the report after the fact. I'm nervous. I hope I produce some work I can be proud to display on Sunday.