The Rockfish Valley Foundation's Plein Air Paint Out 2022 was held on October 7th, 8th and 9th. We had spectacular weather with clear crisp fall days. The colors were changing before our eyes. It was a wonderful experience. For those of you who follow me on Facebook, much of this will be a repeat, but there will be some additional commentary.
Day 1 – Morning
We started on Friday. We were asked to check in at the Rockfish Valley Foundation Museum between 9AM and 11AM. I checked in at about 9:15. There were a few other artists there and I'd already seen some out painting.
I went to my first scouted location. I had a wagon for my stuff, but I knew there was a bridge with a step up and a step down between me and where I was going, so I decided to put minimal supplies in my backpack with my easel and grab my chair. As it turns out, this was a good warm up location, but I really didn't like the work I did there. Here is a photo of the scene and the two paintings (one is really just a sketch) that I did while I was there.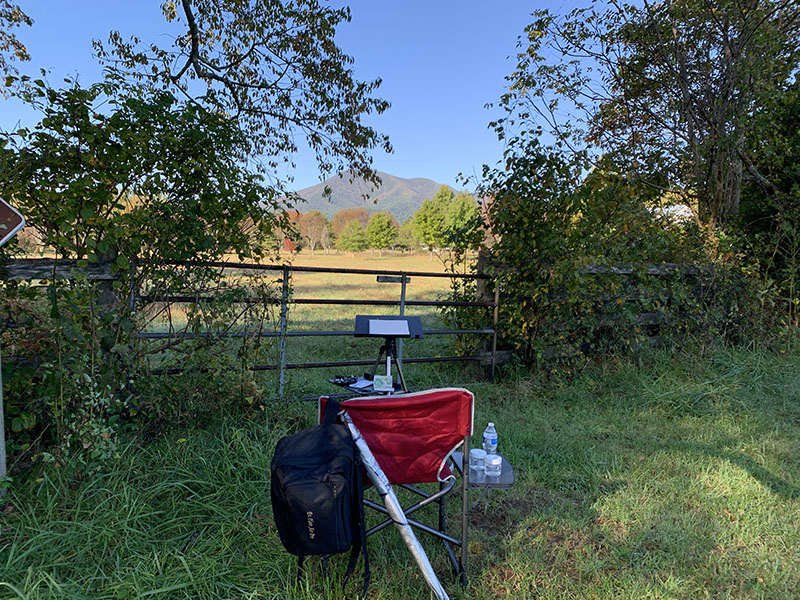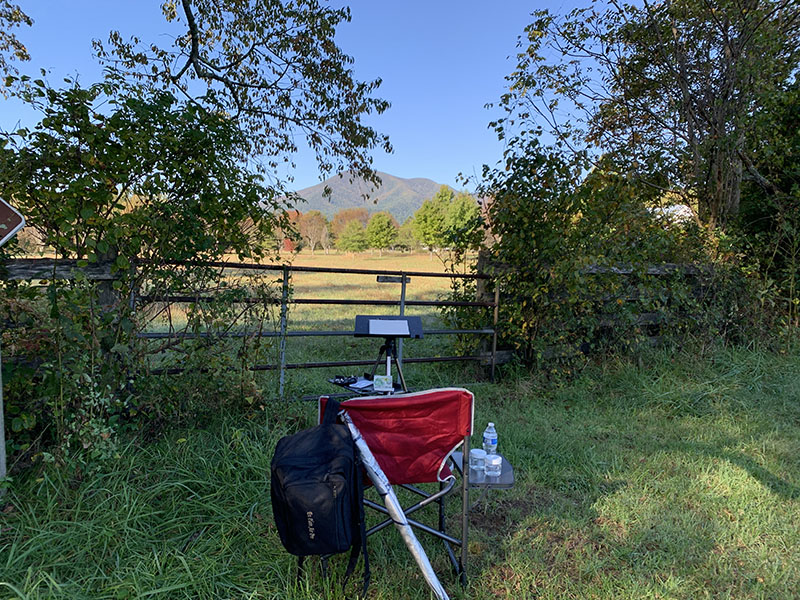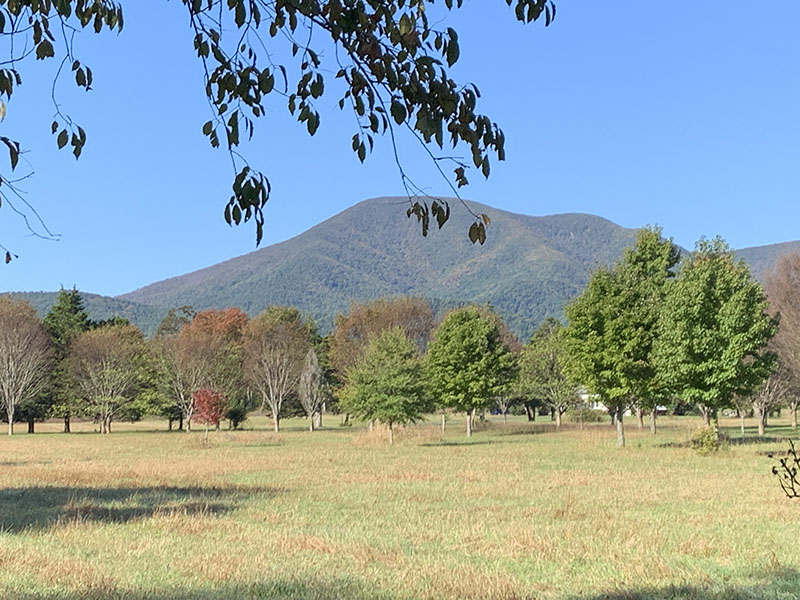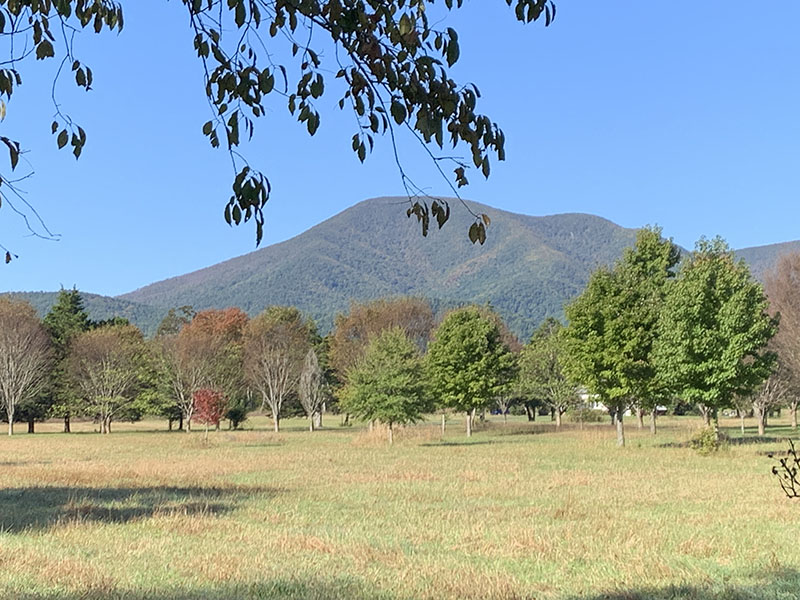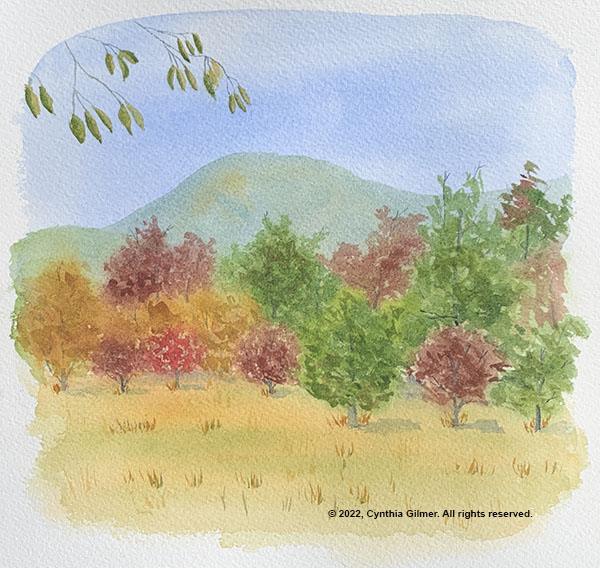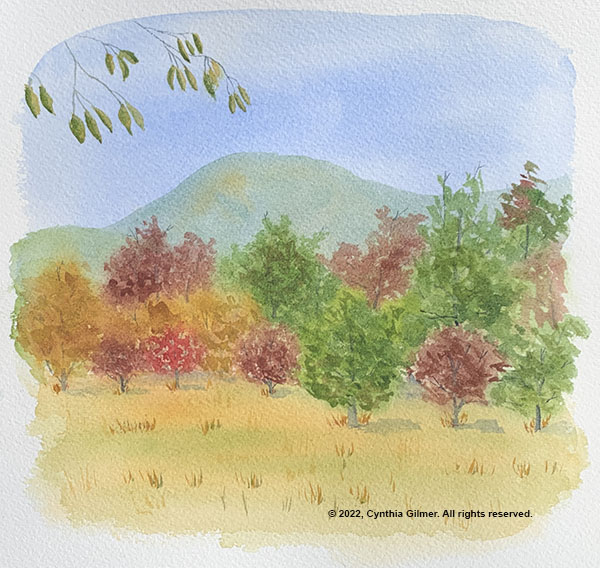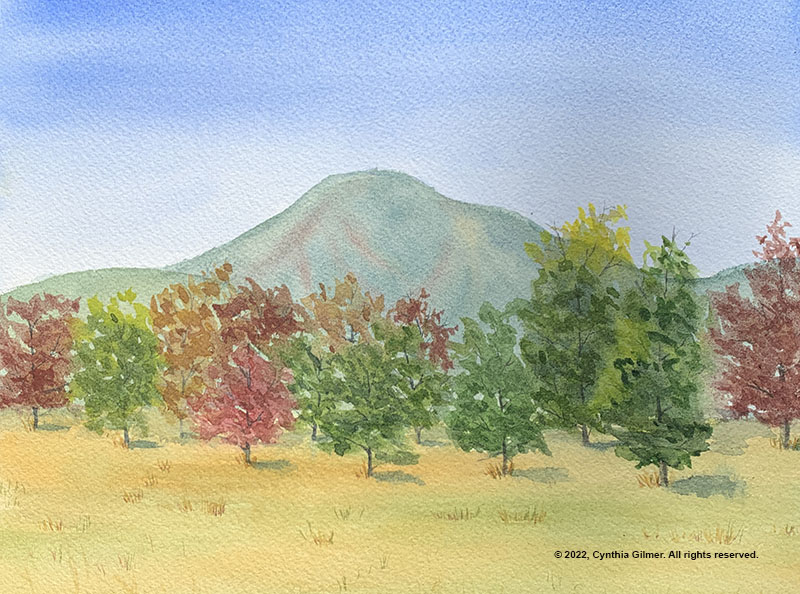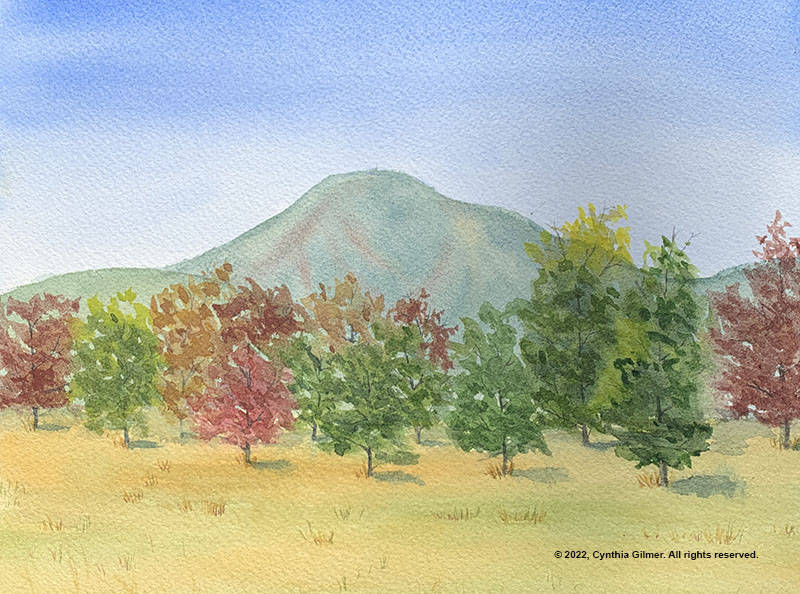 Day 1 – Afternoon
I had chosen a setting overlooking a field with hay bales, and foothills in the background, one with a higher elevation field. I later learned what I was looking at was Glenthorne Farm. We had a dinner up there on Saturday evening. It was open to painters, but I didn't know this till I'd already planned my activities. It has stunning views and I will definitely paint from there next year.
Once I got set up in this location, I realized that about 90 degrees from where I was facing there was another nice view so I decided to make that my sketch and the original site my painting for the afternoon. I'm really glad I painted this scene on Friday, because at the end of the day they started picking up the hay bales and they were gone by Saturday. Artists love hay bales and we were incensed that they took them away.
Here are the photos of my afternoon set up and scene, and my paintings.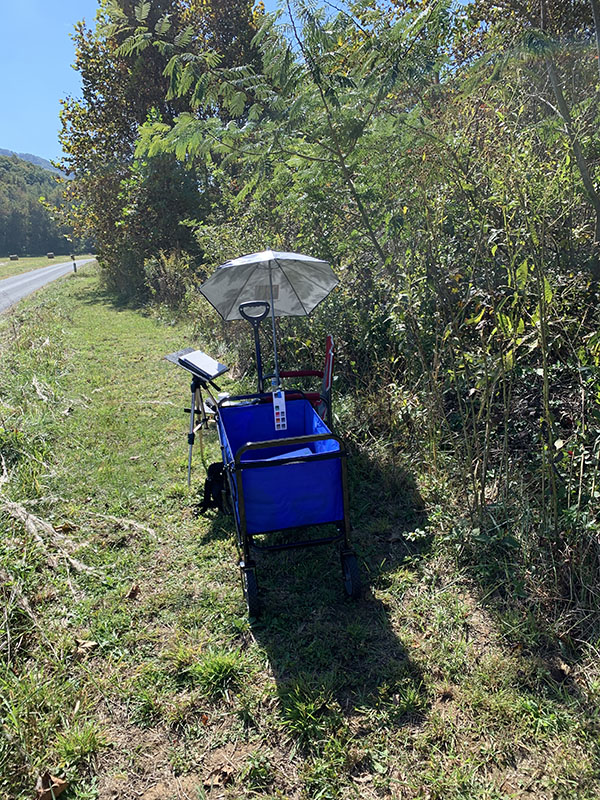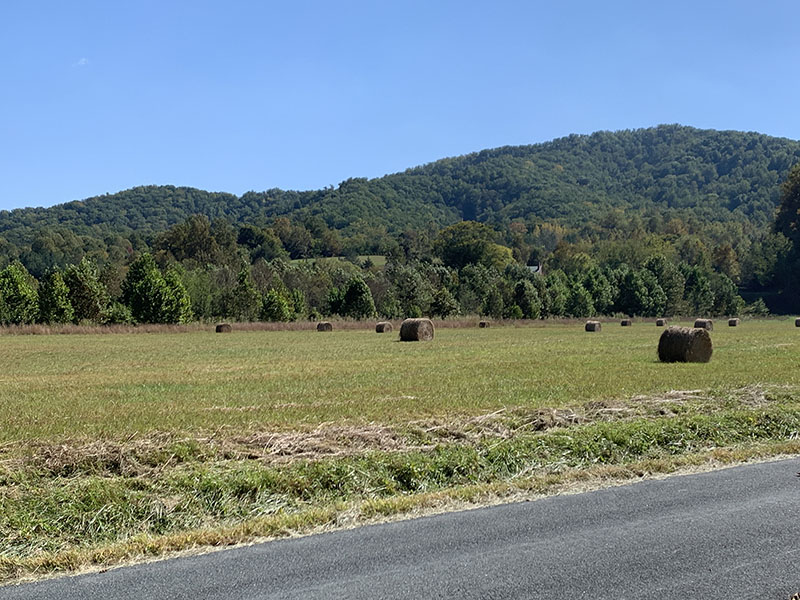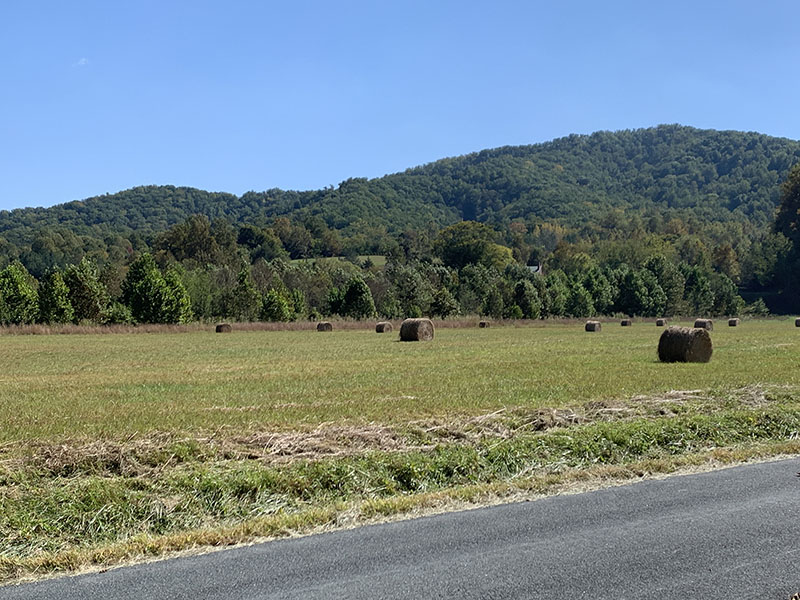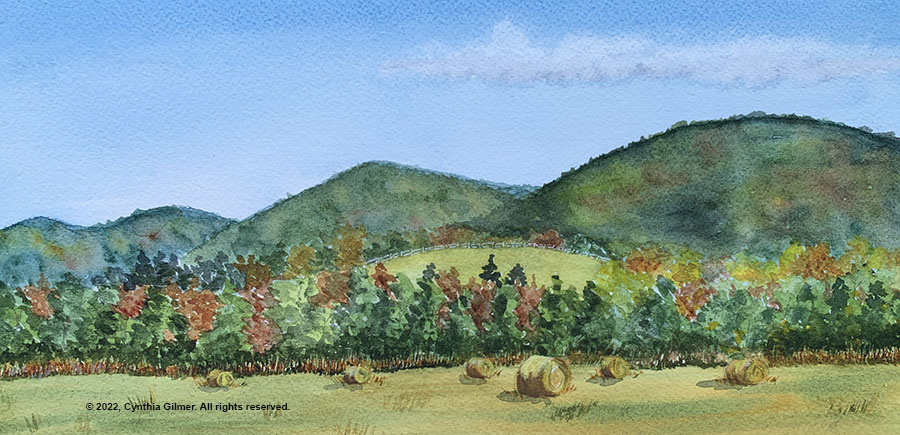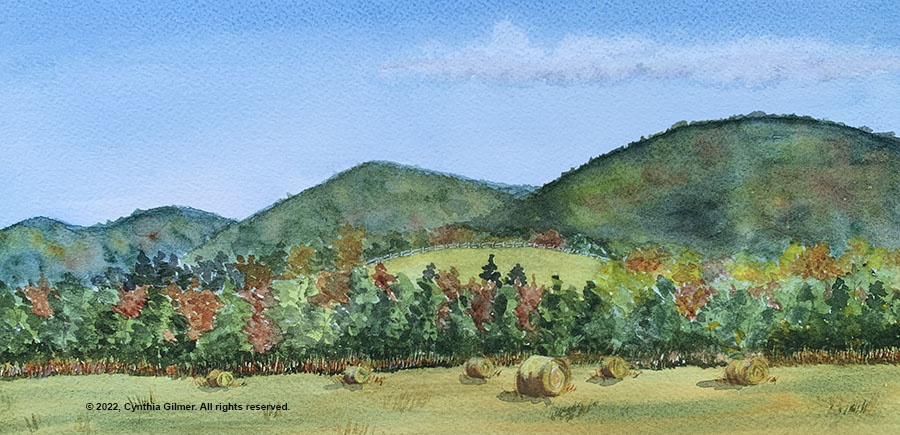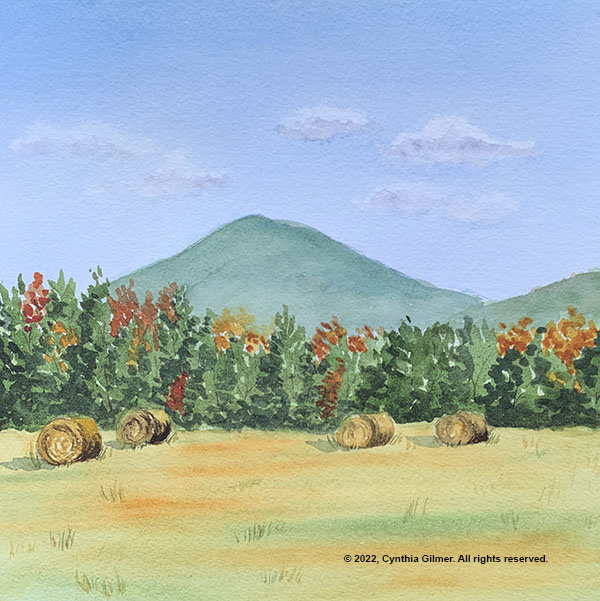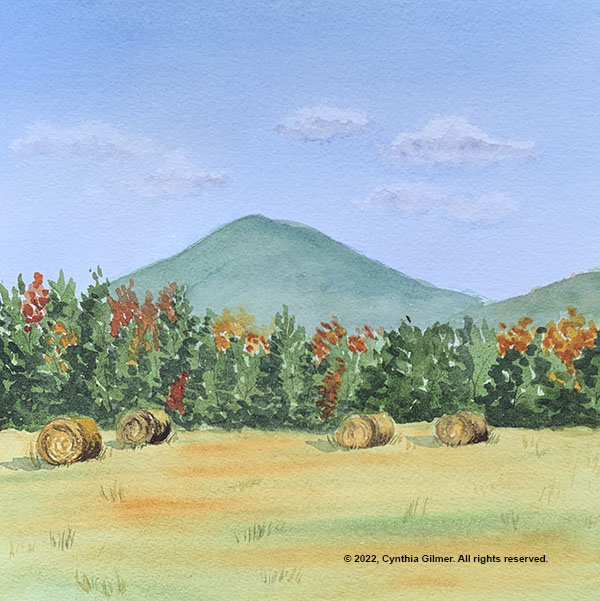 Day 2 – Morning
We were told that artists were gathering at the Camille Trailhead in the morning. That was already my planned site, so I was happy to oblige. I set up in the field facing Three Ridges and did a sketch and a painting. I struggled with this painting but I was okay with the final result. One challenge with painting fall in watercolor is that the colors mix together on the paper. Green and red are complementary colors, so if you let them mix together you get a muddy brown. I worked hard to prevent that. My mountain isn't particularly realistic, but the effect is nice.
Here are photos and paintings from my morning.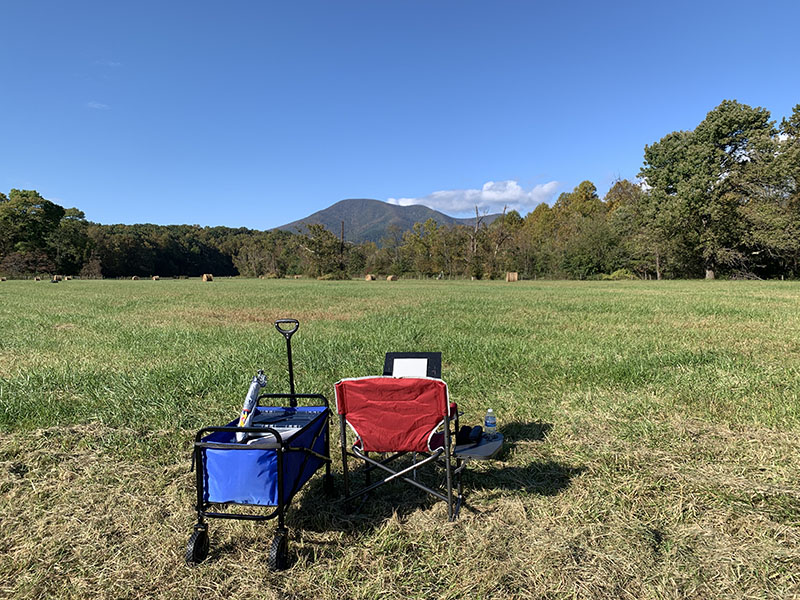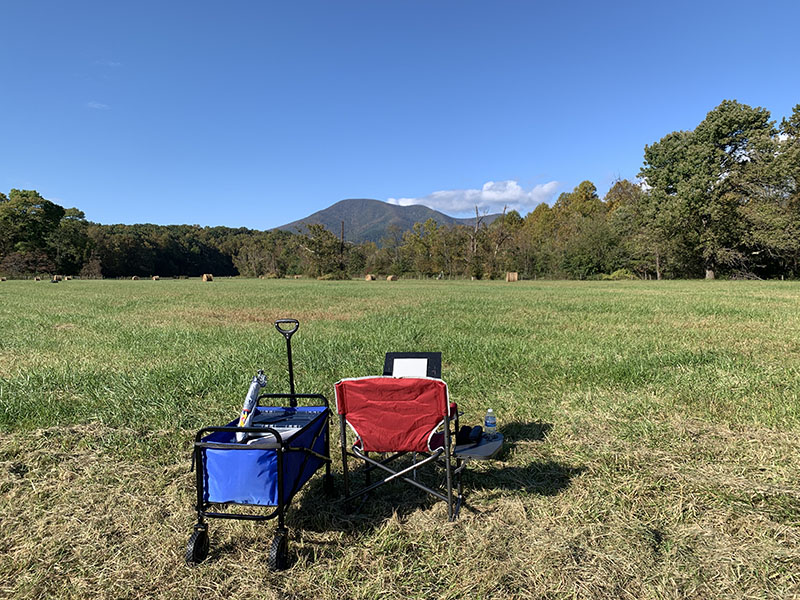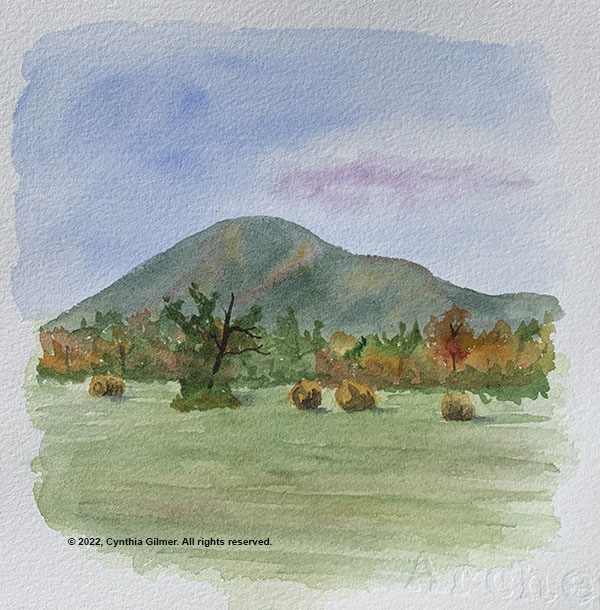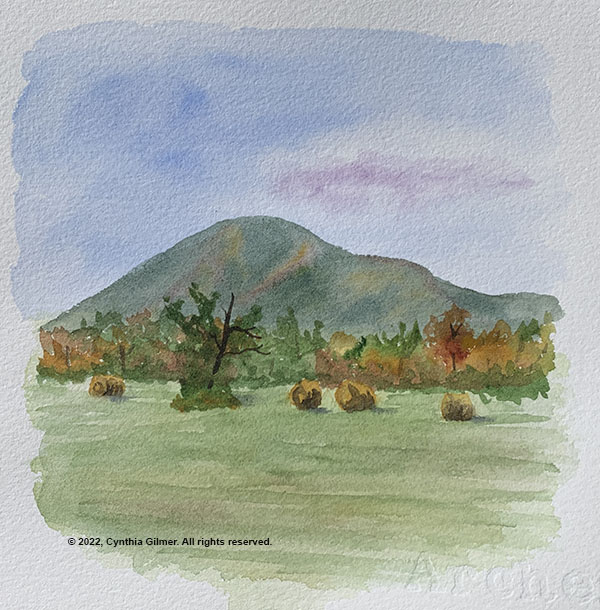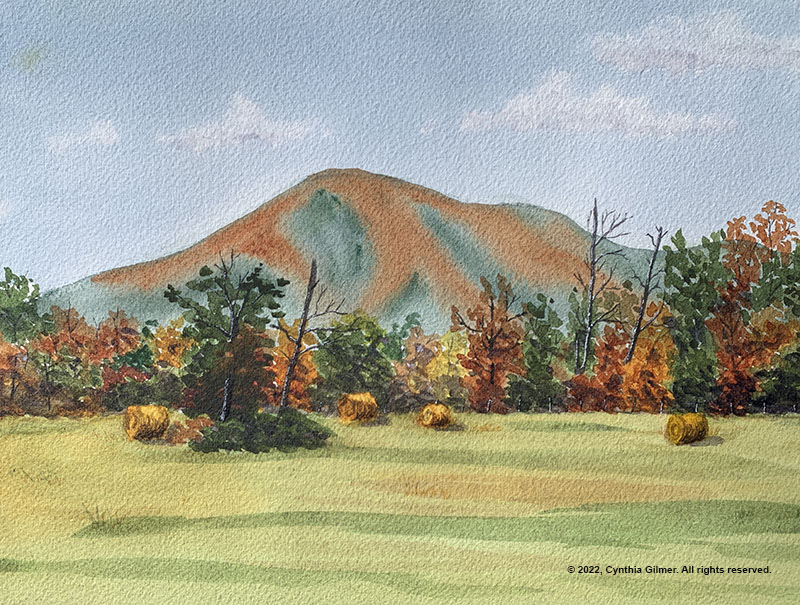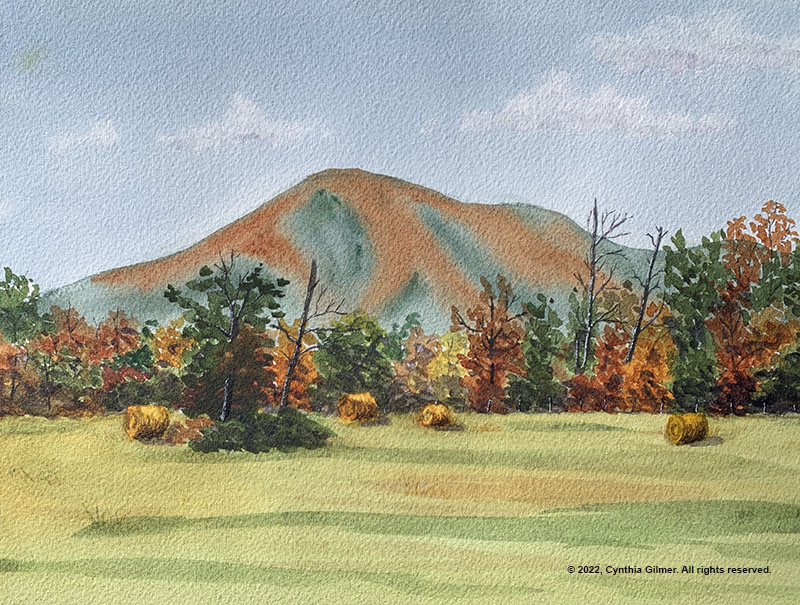 There were a lot more people out walking around watching us paint on Saturday. Everyone was nice. I talked to a reporter from the local press, and I also saw our friends Kate and Mike. Once I was done with my first two paintings for Saturday rather than moving, I turned to face a scene that had been catching my eye all morning. It was the roof of the Elk Hill house peeking through the brilliant fall-colored trees that surrounded it. I decided to do this in fluid acrylics, which resulted in very vibrant colors. In hindsight, I realized I will need to bring my wet pallet into the field with me if I ever use fluid acrylics for plein air again. The paint in my wells dried very quickly. But I did get a nice little painting out of the exercise.
Here is the painting.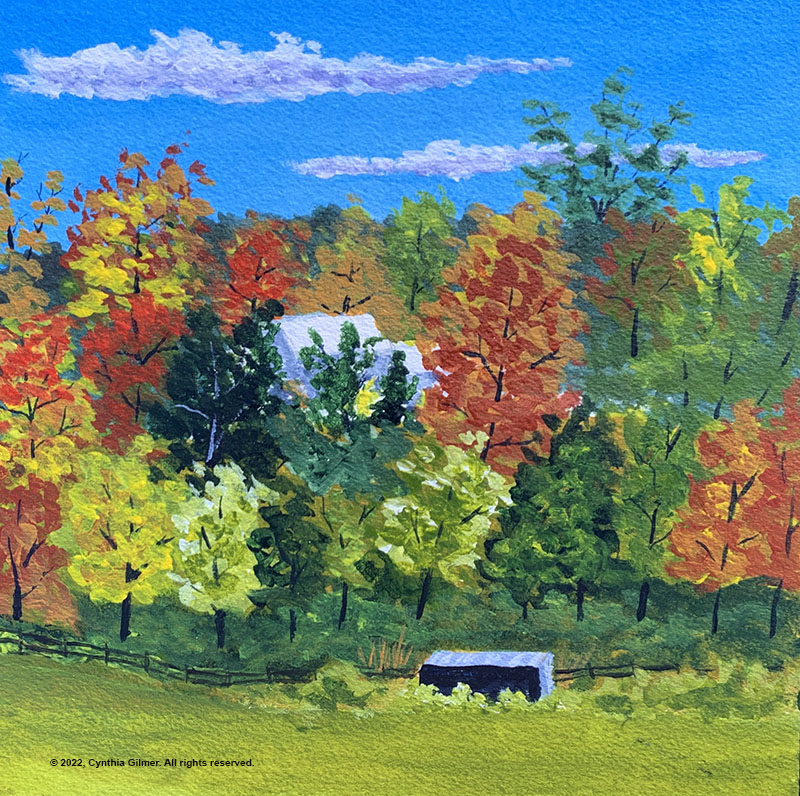 Sunday morning there was a quick paint exercise, but I needed to frame my work so I skipped it. I barely had enough time as it was. I took five paintings to the show and sale, and I sold three of them… Yay! The five I took included three that I'd painted in the field, and the two that I painted from my scouting exercise. Both of the fluid acrylics sold. I will take this as a sign that I need to keep painting with them.
Here is a photo of the paintings I showed.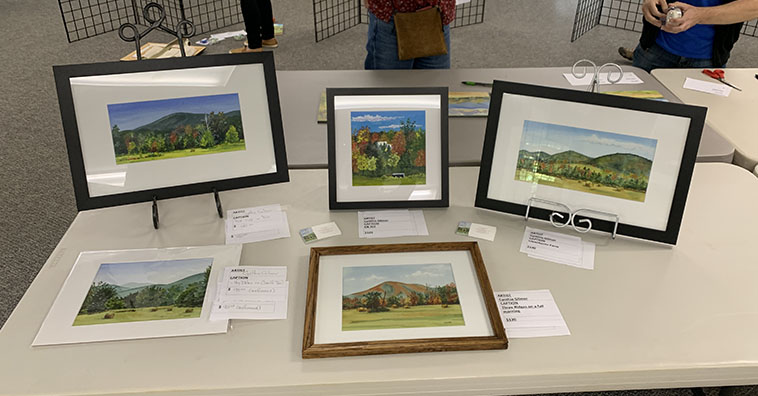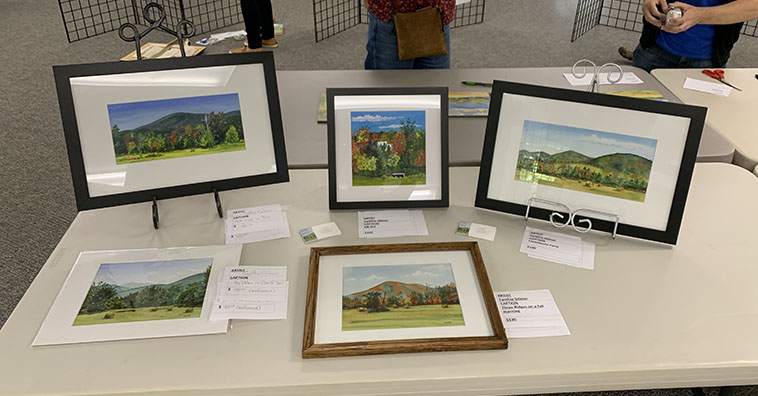 It was a great experience. I got to meet several other local artists which was nice. I will definitely do it again next year.