I mentioned in a post a while back that a B&B in Harrisonburg Virginia approached me with a collaboration opportunity to hang some of my art in their inn where it would be for sale to guests and anyone else who might be interested. I saw it as a great way to increase my name recognition as an artist, so naturally I said yes.
The Friendly City Inn is in a beautiful old building that was previously known as the Stonewall Jackson Inn, but new owners Becca and Joel chose to change the name and minimize the Civil War theme. This required renaming and changing the themes in each of the rooms to something more focused on the beauty and landscape of the Shenandoah Valley. One of the big changes needed was to replace the Civil War themed art with something else, which led to an idea of collaborating with local artists. I am flattered and pleased to have been chosen.
They asked me to focus on local landmarks and mountain landscapes so I chose six paintings that I thought would show well. Then I was faced with the daunting task of matting and framing them all. This took a little time but I finally had them all ready to go so I took them to Becca last Thursday and she busily went to work looking for appropriate places to hang them.
I think most of the pictures I provided have already been featured in another post. Since I carefully matted and framed them all I thought that I'd photograph framed pictures for the post. It's hard to photograph framed watercolors because of the glare from the glass, which you will notice in some of the photos. Still, I think you will get a feeling for each finished product.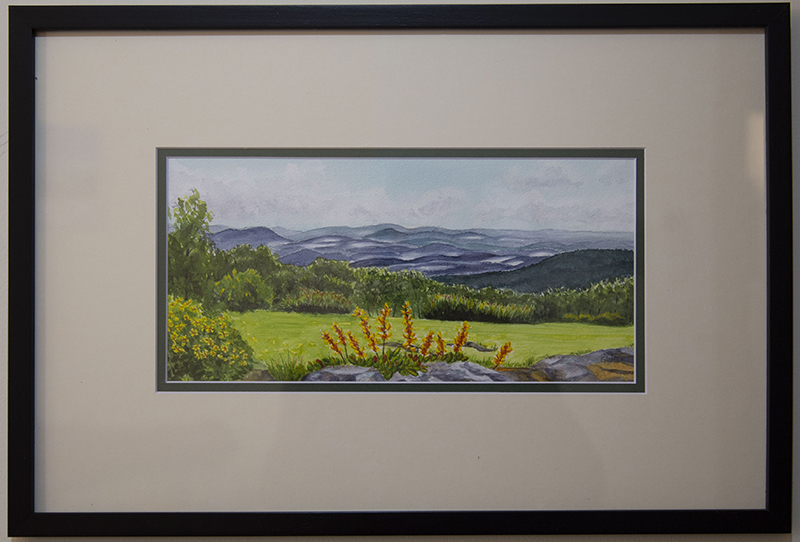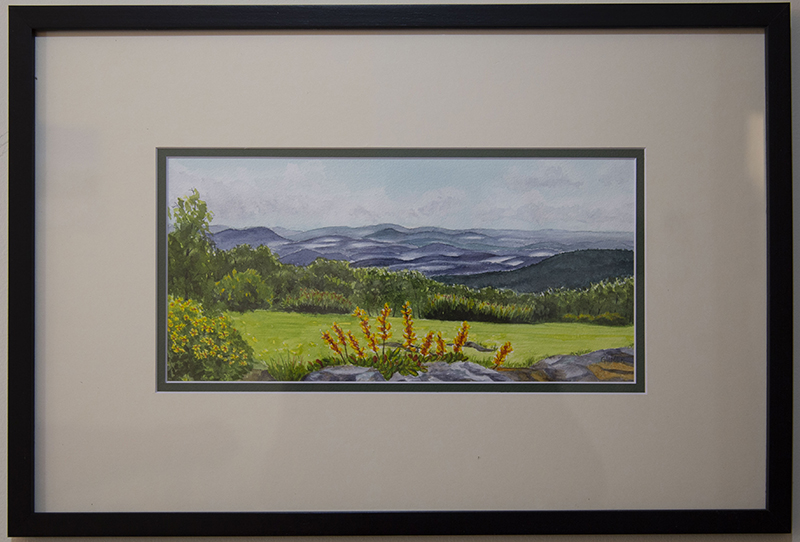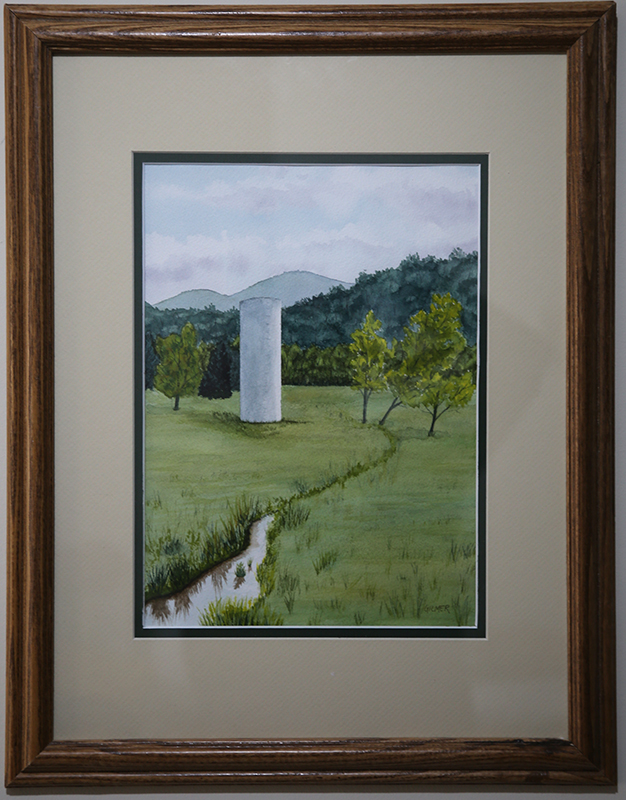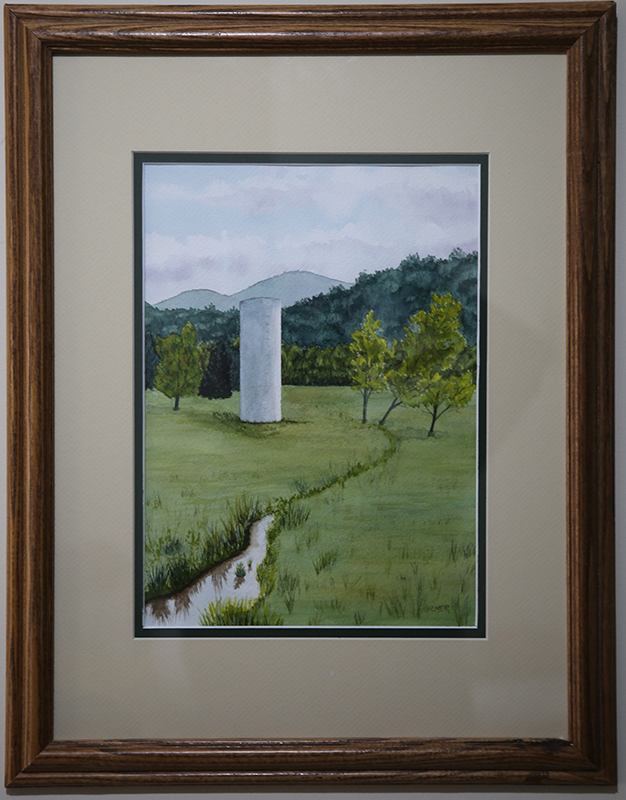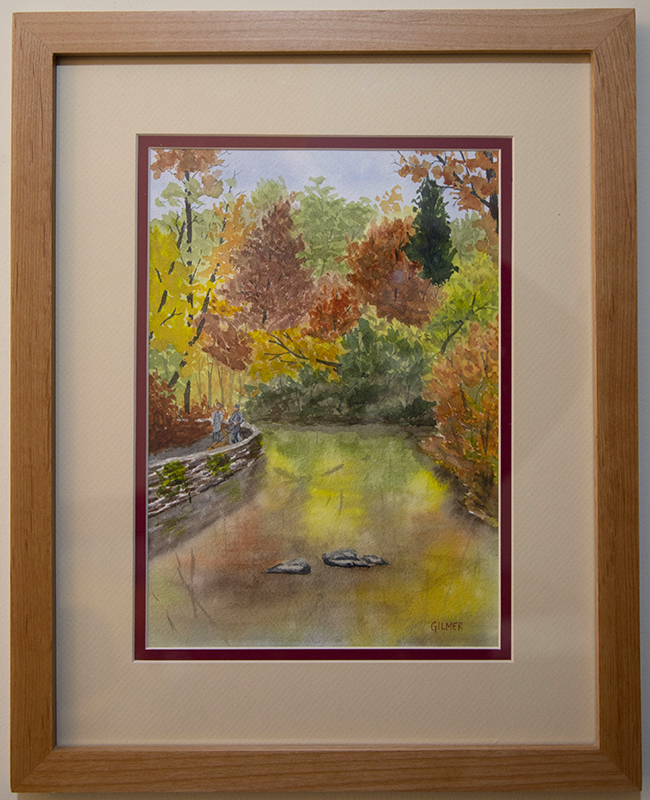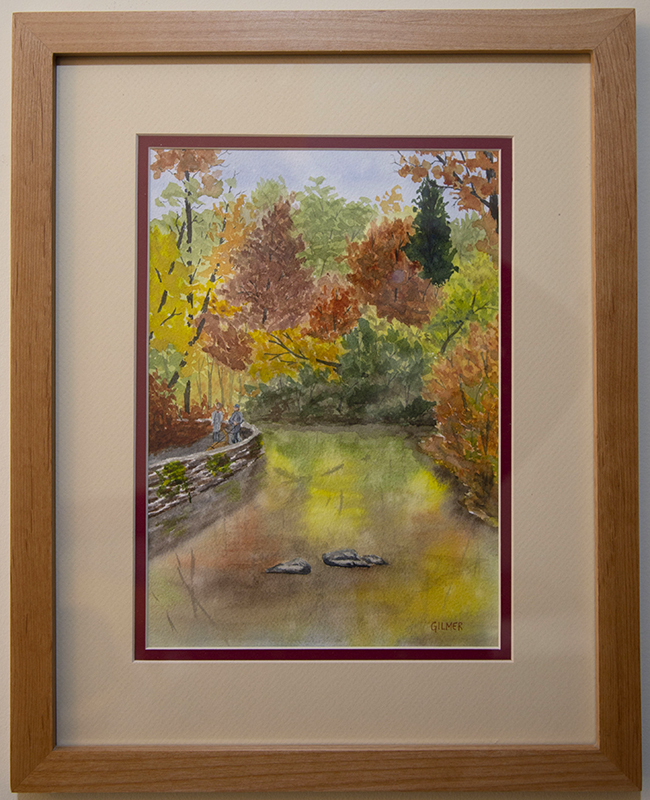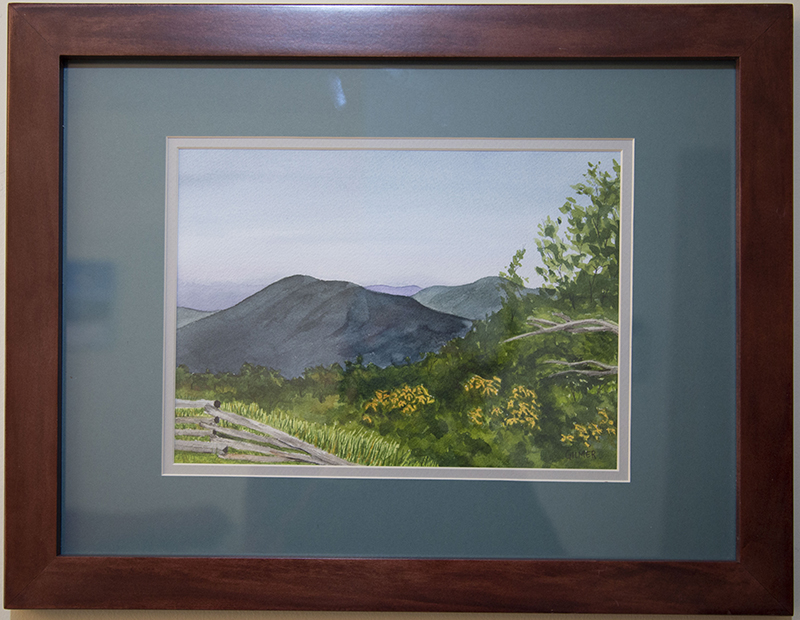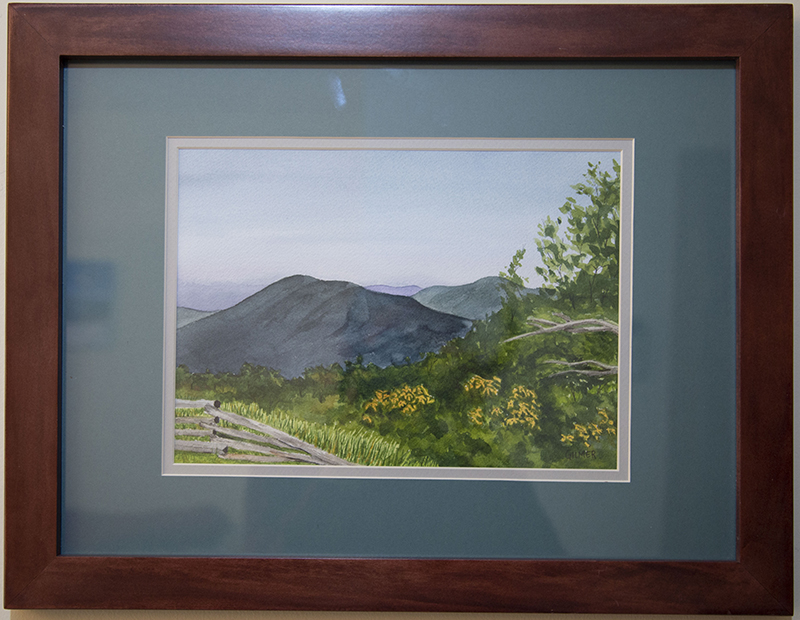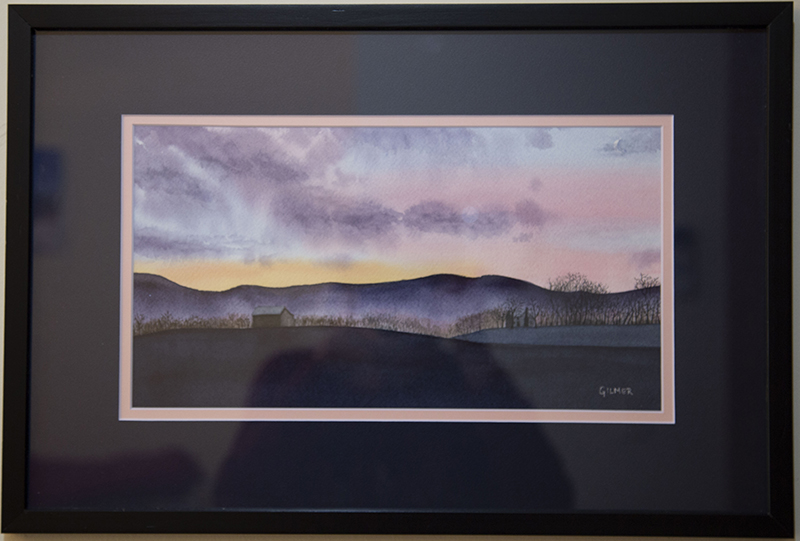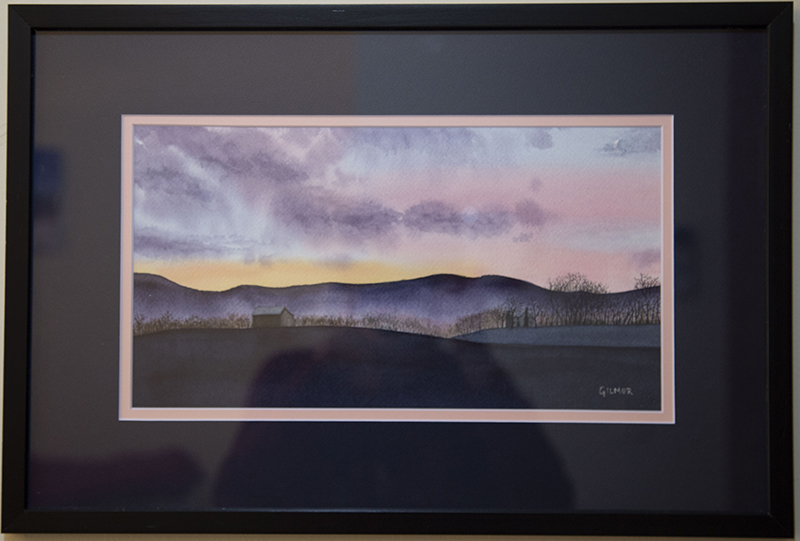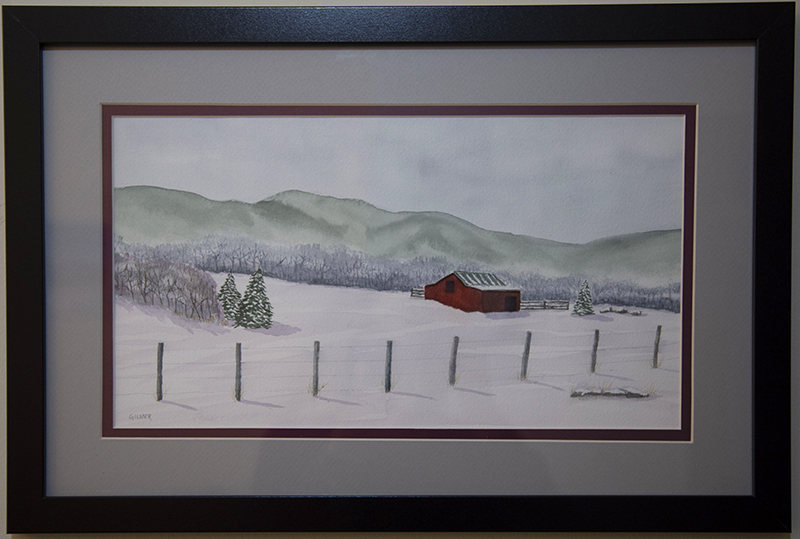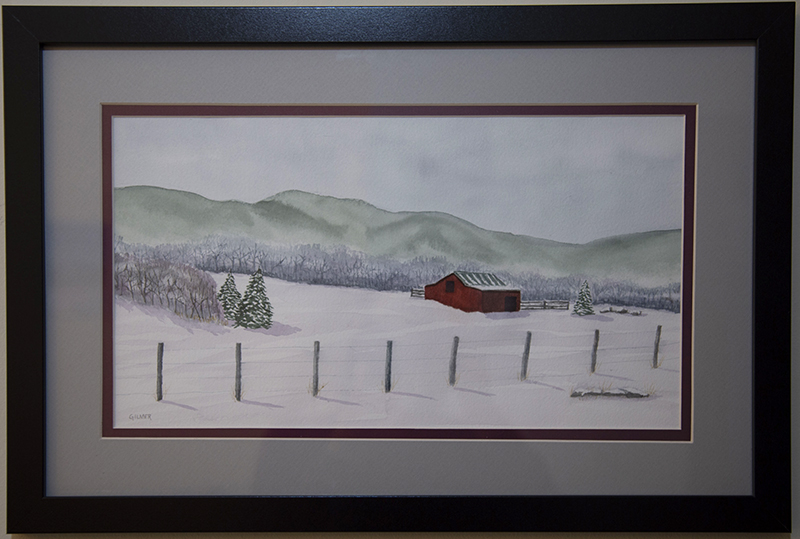 Stay Safe everyone!