There is a gallery in the Rockfish Valley Community Center (RVCC) not far from where we live called Rockfish Gallery and Gifts. I've had several pieces in the gallery for quite some time. Some have sold. Recently, the founder decided to retire and it changed hands and is now owned and operated by the RVCC. They are having a Grand Reopening Open House this Sunday, October 30, from 1 to 3 PM in which I will be participating.
I plan to bring some additional paintings to display in the RVCC auditorium for the event. The new operators suggested that people like to see recent work and to learn about an artist's process. With that in mind I finished two paintings this week. They are from a photo of the same autumn scene taken right around the corner from where I live. The first one is mostly watercolor with a little bit of white ink. The second is watercolor washes with gouache for the more detailed foliage. I'm still assessing the differences. The colors in the gouache definitely pop more, which is to be expected. The foliage in the watercolor has some nice shapes and detail. I was hoping to do a third version in fluid acrylic, but I don't think I will get to it.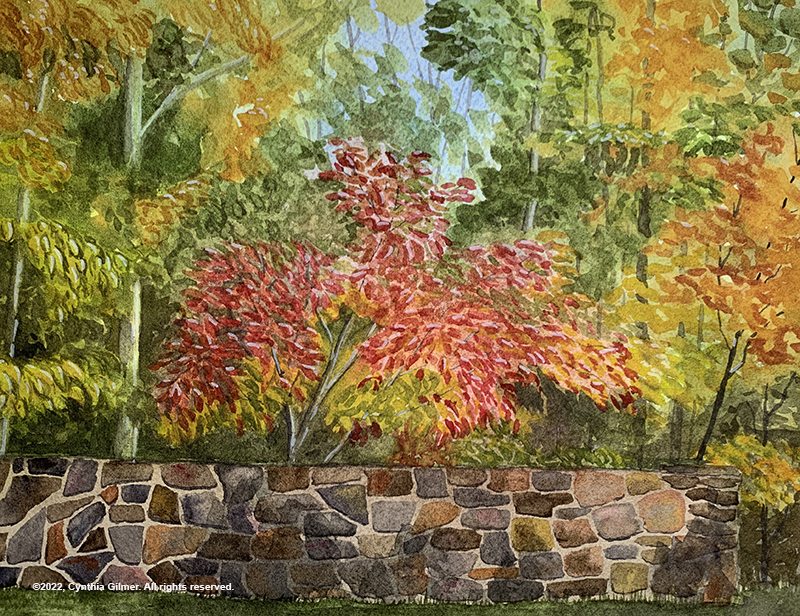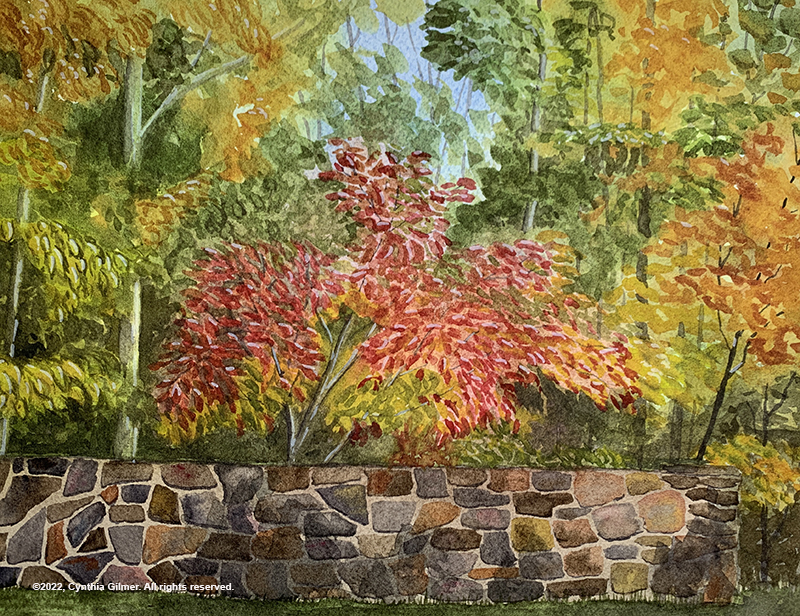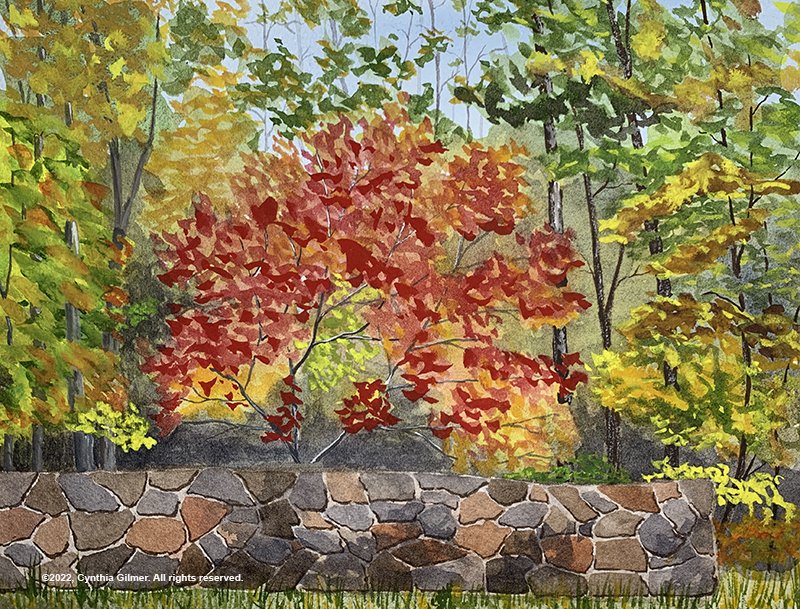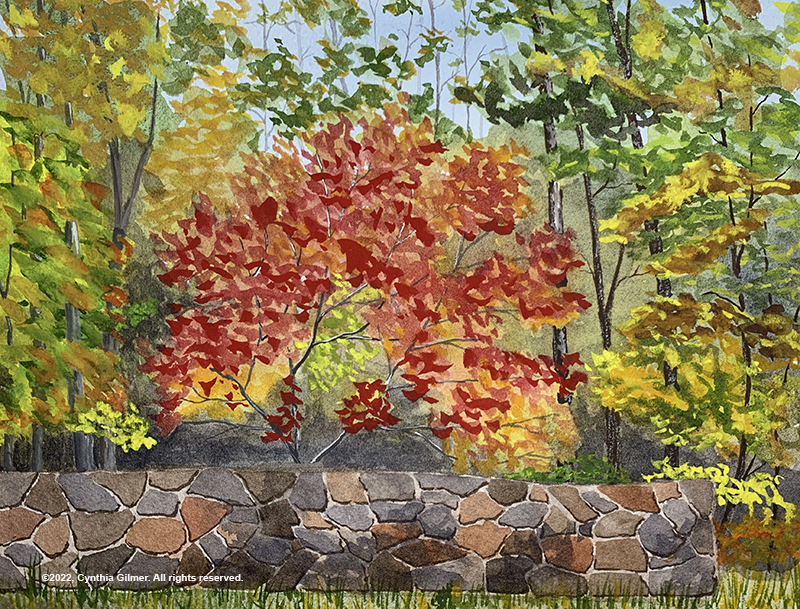 I will also have a few other paintings including two from the Plein Air Paint Out a few weeks ago. If you are in the area this Sunday please stop by.